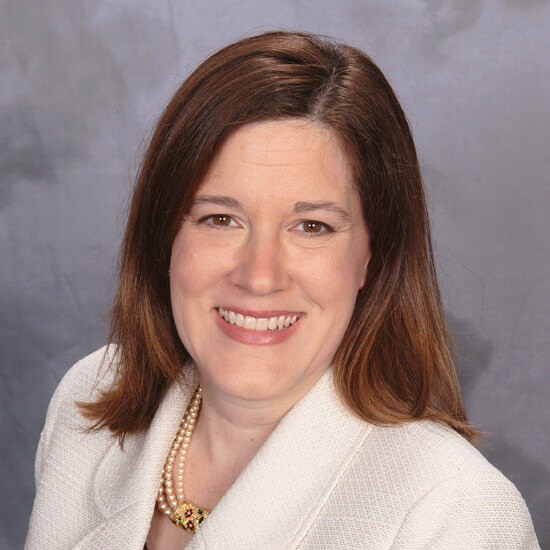 Laura A. Possessky is Secretary of the District of Columbia Fellows. She is the Senior Director of Office Affairs for the Corporation of Public Broadcasting and a member of the ABA House of Delegates. Ms. Possessky joined the Fellows of the American Bar Foundation in June 2011.
What does being a Fellow mean to you?
Being a Fellow means being a part of a purposeful community. I enjoy engaging with colleagues who share my enthusiasm for contributing to thought leadership in law and the profession.
Where were you born and raised?
I was born in Pittsburgh, Pennsylvania, and grew up in the South Hills suburban town of Bethel Park, as a second-generation American in an ethnically diverse community.
Why did you decide to pursue a career in law?
After college, I started my professional life in the finance industry. Millions of dollars crossed my desk daily and yet I felt disconnected from the impact that money had in contributing to positive change. I also quickly realized and experienced the disparity in career advancement opportunities for women. I decided pursing an advanced degree in law would open more opportunities for me to effect positive change and to have a fulfilling career.
If you hadn't pursued a career in law, what would you have done?
I would have pursued a career in classical music as a vocalist. (and no, I have not made it to a Fellows sing-along… yet.)
What do you do in your free time?
Outside of work and family time, I am dedicated to supporting the regional creative community. I have served on several boards dedicated to creative-economy development including Washington Area Lawyers for the Arts (a legal services organization to support legal needs of arts and arts organizations) and Women in Film and Video. I am currently serving on the boards of Docs In Progress, which supports documentary filmmakers, and the Center for the Creative Economy, which facilitates collaboration and public-private partnerships for economic development through the creative arts.
Anything else you'd like to add?
I have just been named the Secretary for the Washington, D.C. chapter of the ABF Fellows. I look forward to welcoming new Fellows and planning seminars to highlight the accomplishments of the researchers we support.