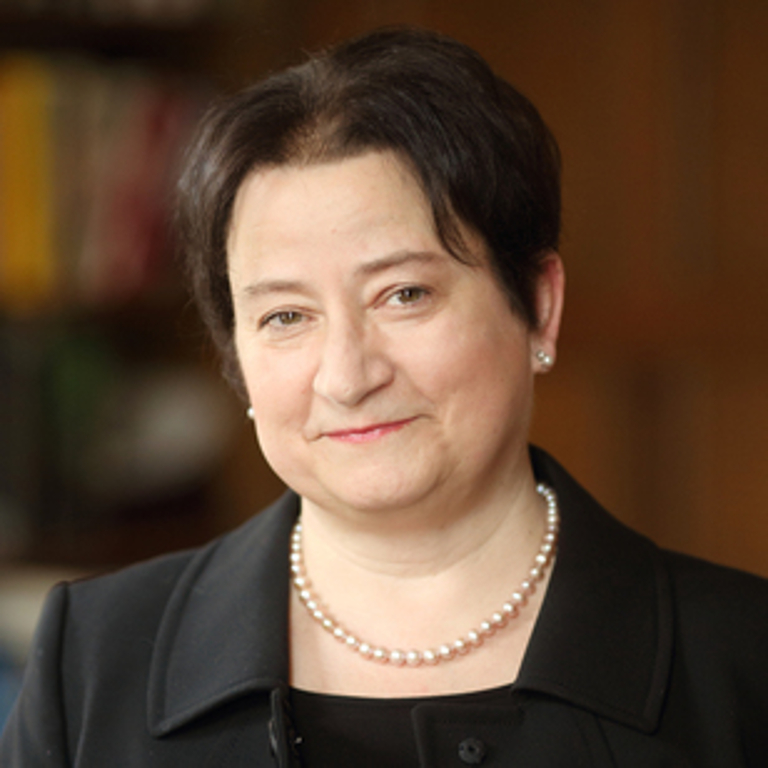 Lauren Robel is the Val Nolan Professor of Law, Provost, and Executive Vice President of Indiana University Bloomington. She became a Fellow in October 2003.
What does being a Fellow mean to you?
Being a Fellow provides the opportunity to support cutting-edge research on the most important legal topics we are grappling with as a country. No other institution fills the role of the ABF for in-depth, long-term, high-quality empirical research on the effects of law and legal institutions.
Where were you born and raised? 
Ha! A question I have grappled with my entire life. I was born on a Strategic Air Command base in Nebraska, and raised in that third-culture, peripatetic world of yearly moves. Nothing could have been a better upbringing for my current job, where listening and trying to understand and support the many cultures of different academic disciplines is at the center of what I do.
Why did you decide to pursue a career in law and academia? 
Our family was transferred from France to Montgomery, Alabama in the middle of the 1960s. That move gave me a front-row seat to the drama of the civil-rights movement, and showed me the power, for good and evil, of law and lawyers. I was transfixed by federal judge Frank Johnson's involvement in every part of life in the state, from the schools to the prisons to the voting districts, and the courage he showed in exercising that power in the face of well-known threats to his life. I was just as inspired by the activists who pushed the boundaries of racial apartheid and successfully forced the hand of the political authorities.
If you hadn't pursued a career in law and academia, what would you have done?
My Plan B if I hadn't liked law school was to finish a PhD in English. But I loved law from the beginning. It was all I loved about language, but with the added benefit of putting language to use in support of justice.
What do you do in your free time?
Free time?
Anything else you'd like to share with us?
All lawyers should support the ABF. It is a palpable way to make legal institutions and the law better.