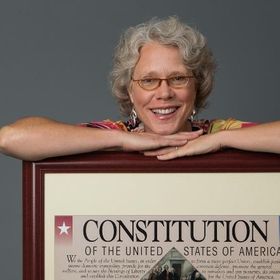 Professor Penrose is a Professor of Law at Texas A&M University School of Law.
What does being a Fellow mean to you?
It is a wonderful feeling to be part of the Fellows. There are so many impressive individuals in this organization dedicated to improving the law. The work and research of the ABF is critical to our profession's mission to provide "Equal Justice Under Law." To be part of this group is simultaneously humbling and gratifying.
Where were you born and raised?
I was born in Tampa, Florida, but was raised in several different states. I attended nine different schools growing up and have lived across this great country from coast to coast (New Jersey and California), throughout the Midwest (Indiana, Ohio and Oklahoma), and from the deep south to deep in the heart of Texas (Florida, Georgia and Texas). I have spent much of my adult life in Texas and proudly consider myself a Texan.
If you hadn't pursued a career in legal education, what would you have done? 
I have always wanted to be a Priest. Because I am Catholic, that is not currently an option. Instead, after my Priest encouraged me to attend law school, I have tried to use my legal career to serve others by accepting indigent criminal appointments. The work is difficult on many levels. But, I believe ensuring that the rights of the least among us are protected strengthens our constitutional values. Justice requires fair process. Having studied law at the University of Notre Dame, and now teaching at Texas A&M, I am committed to "selfless service" and am privileged to have a skill set that helps others.
What area of law are you most interested in, and how did you become interested in this area?
I love, absolutely love, the Constitution and Constitutional Law. I teach the basic survey course in Constitutional Law as well as advanced courses in federal criminal procedure and the First Amendment. I also periodically teach a seminar on the Justices themselves and the Court as an institution. I enjoy reading about all 113 Justices, the history of the Court, and discussing cases with my students.
I first became interested in Constitutional Law in college while studying British history. I had an extraordinary teacher that brought the law to life and inspired me to study the development of our legal system. Then, at law school, I was one of several students that trained for the Los Angeles marathon with our Constitutional Law professor. Our discussions over lengthy runs dealt with issues that we had no time to discuss in class and encouraged me to learn more about the Supreme Court. I feel fortunate, and remain grateful, to these teachers for lighting the spark that continues to grow in me. My hope is to be half the inspiration for others that Dr. Elisabeth Cawthron and Professor Bernie James were for me.
What do you do in your free time? 
I run, travel and work with animal rescues. I have three dogs (all rescues) – two of which periodically run with me. I have run both the Boston and New York marathons. One of my proudest running accomplishments was to run 50 half marathons before I turned 50. The two most memorable runs for me – outside of the Boston Marathon – were the Pikes Peak Ascent (a vertical half marathon up Pikes Peak) and the New York Road Runners New Year's Eve Midnight Run that starts in Central Park at midnight beneath the fireworks. Both were incredible life experiences. My favorite way to travel is by ship, though I rarely turn down any opportunity for an adventure. I have been to nearly all of our 50 states. While I have not been to Africa, Asia or Australia, I have been to Canada, Europe, Mexico and most of Central America. I still would like to travel to Antarctica and the Arctic Circle.
Anything else you'd like to share with us?
I recently was awarded the Texas A&M Distinguished Teaching Award given annually by the Texas A&M Association of Former Students. This was a great honor and may be the highlight of my teaching career.
I love Notre Dame Football, the Chicago Cubs and Texas Rangers, and, Broadway musicals. (And, yes, I was at the Cubs' World Series Parade last year).
I am the middle of three children and adore my family, both immediate and extended. I played college basketball and have always wanted to shoot hoops at the highest court in the land. My other "bucket list" item is to go mountain biking with former President, George W. Bush.