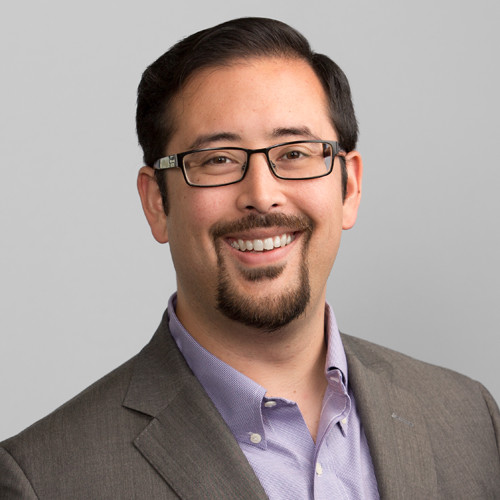 Micah Ascano, a Georgia Life Fellow, currently serves as the Head of Legal Operations and Analytics at Home Depot. Holding dual degrees in Industrial Management and Manufacturing Engineering Technology, he also possesses a J.D. and LL.M in Intellectual Property from the University of New Hampshire School of Law and is a Certified Six Sigma Black Belt. Micah's significant contributions to legal project management and process improvement are evident from his roles at esteemed AM Law 100 firms such as Jones Day and his recognition as a Fellow of the International Institute of Legal Project Management. Demonstrating his commitment to both professional excellence and community impact, Micah has developed a Legal Operations and Legal Project Management course for Cumberland School of Law and currently serves as a board member for the non-profit RE:IMAGINE.
Q: What does being a Fellow mean to you?
A: Being an ABF Fellow was, at first, an honor I didn't think I had earned or lived up to but being nominated and joining it became an inspiration to try and live up to the goals and ideals of the ABF as well as to give back to the community using my skills and knowledge as an attorney.
Q: How did you become involved with the Fellows?
A: At the 2014 ABA Annual Meeting I accidentally stumbled upon the Fellows Sing-A-Long and met some wonderful people including Don Slesnick who was the Chair of the Fellows. Part way through the evening Don told me that when the time was right, I'd be invited to join the Fellows. I believe he was the one to nominate me!
Q: Where do you consider your hometown and what is your favorite thing about it?
A: My hometown is Breckenridge, MN which is a very small town about 60 miles outside of Fargo, ND. While I haven't lived there since before college, there is something about going back to such a small town that is hard to quantify but provides such a peaceful feeling.
Q: Why did you decide to pursue a career in law?  
A: I always had an affinity for rules, process, and structure. With my background in Manufacturing Engineering, pursuing intellectual property law made sense.
Q: If you hadn't pursued a career in law, what would you have done?  
A: In college I stumbled into the theatre department and while I never enjoyed being on the stage, I loved all the technical aspects. Specifically, doing the sound design and working with all the audio equipment. With a few different life choices, I can see myself still being heavily involved in theatre in some technical capacity.
Q: What do you do in your free time?
A: In my free time I enjoy spending time working with a variety of non-profit organizations that have ties to art and entertainment, including being a board member for Re:Imagine which supports education and training for youth to start careers in entertainment and creative industries, and Intown Coffeehouse which is a local non-profit music venue which I volunteer at as a sound engineer working with local and emerging artists. You can also find me at State Farm Arena for most Atlanta Hawks home games!
Q: Who is your professional hero?
A: W. Edwards Deming. He espoused methods of finding ways to improves process and quality of service and products while still focusing on the human element of workers in those processes and not treating them like cogs in a machine. While Deming passed long before I knew his name his works have left an impact on how I view leadership, management, and process improvement. Also, interestingly enough, his father, William Albert Deming, was a lawyer with a mathematics background!
Q: Anything else you'd like to share with us? 
A: If you'd like to learn more about Re:Imagine's mission to support the next generation of representative storytellers you can learn about them here.