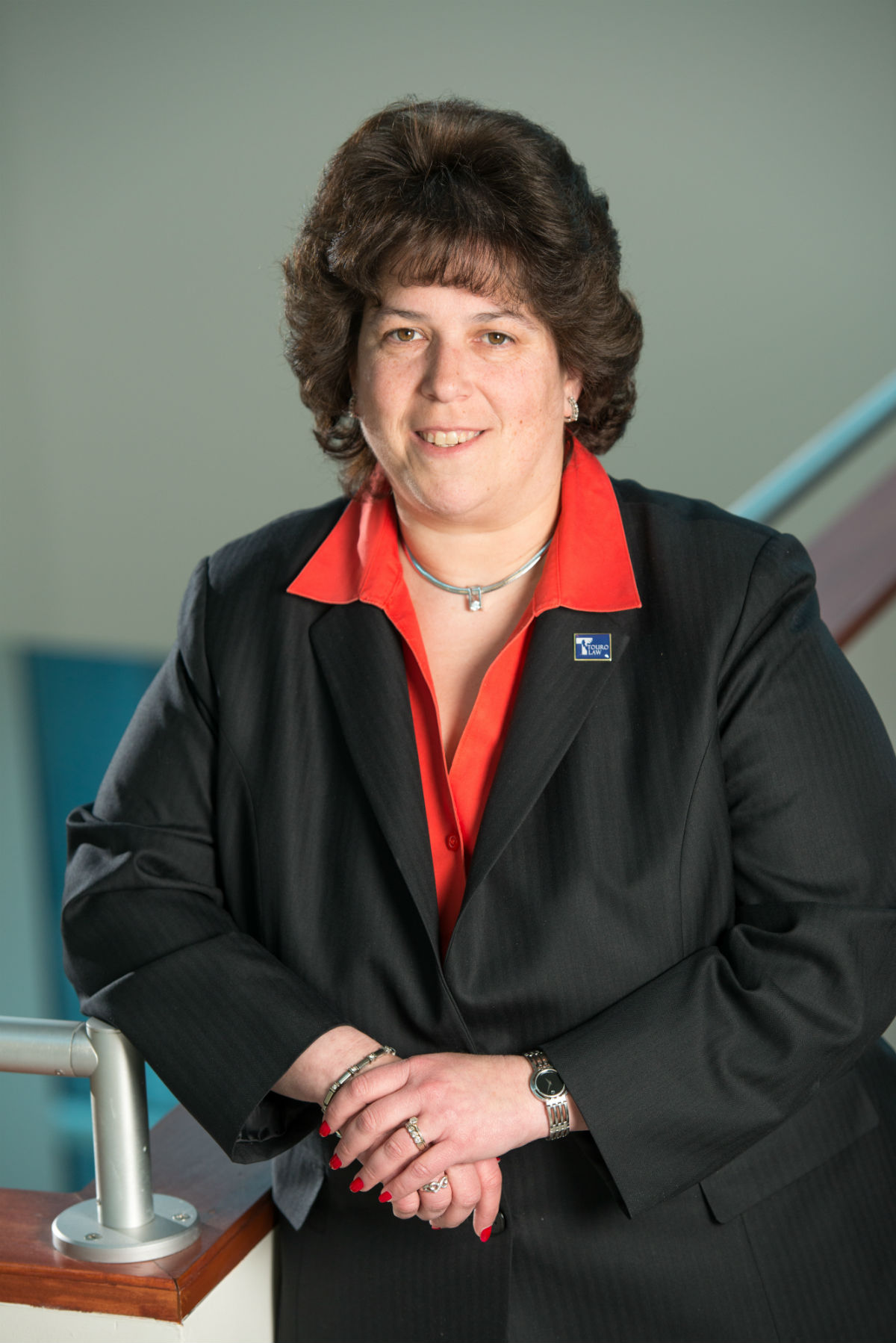 Patricia E. Salkin is a New York Life Fellow. She is the Provost of the Graduate and Professional Divisions at Touro College and the former Dean of Touro College Jacob D. Fuchsberg Law Center.
What does being a Fellow mean to you?
Being a Fellow of the ABF is an honor that comes with responsibility. Personally, it means that I have reached that milestone in my career when giving back to the bar and to the community is more than just volunteer time, but it is also providing resources to enable others to engage in important work of studying and critiquing the profession, legal education and community needs for legal assistance. It is a responsibility that comes with leadership to stand up for the profession and another way to support and help advance the rule of law. It is also an important part of role modeling for my students, who I hope will become active leaders within the ABA and realize the impact that one can have. I hope it inspires others to want to join the Fellows as well.
Where were you born and raised?
I was born and raised in Rockland County, New York in the Town of Ramapo in an area known as Monsey. I have always resided in New York.
If you hadn't pursued a career in legal education, what would you have done?
I did not set out to pursue a career in legal education or in higher education, yet when I consider what my ambitions and goals were when I chose a legal career, it seems like such a natural choice. I went to law school because I wanted to help make my community and the world a better place. I wanted to help people, and I figured if I had to live by the laws like everyone else, I might as well be a part of making the laws. So I set out to become a government lawyer. I was interested in the intersection of law and public policy and worked in various government agencies beginning in college and lasting through law school. I sampled a summer in Congress, a semester in the State Senate, a semester with the Office of the State Attorney General, and jobs in two executive branch state agencies. I learned a lot but I was not satisfied. Then I got to legal education through work in an academic think tank that focused on law and public policy, and I knew I found my niche. If I did not become a dean and now a provost, I would still be actively working with lawmakers and policymakers on a whole host of issues.
But, the really great thing is, I discovered early on in my academic career as a law professor and scholar, that through my teaching and writing, I can still stay true to what drew me to law school in the first place – the never-ending mission to make the world better.
What area of law are you most interested in, and how did you become interested in this area?
My area of passion and focus is land use planning and zoning, which includes sustainable development, affordable housing for all (including seniors), community development, economic development and environmentalism. I enjoy the challenge of balancing property rights with the rights and interests of the community as a whole. I became interested in land use law when I worked at a state agency and met two lawyers who were the state leading authorities on the subject. They encouraged me to take their class in land use law at the University at Albany while I was in law school, and I guess the rest is history. I went on to later teach that course when they retired, and I like to think the student replaced the teachers who were passionate for everything land use. I have written more than a hundred books, articles, chapters and columns on various subjects within land use law.
What do you do in your free time?
My friends will laugh at this question because I don't allow myself much time off from work to enjoy "free time." However, my ABA Facebook friends would tell you I attend too many Billy Joel concerts. I enjoy both the quiet and the culture of the Berkshires, where I also enjoy peaceful time on the lake in a kayak just taking in the sun and the mountains and the amazing scenery. My favorite vacation spot in the U.S. is hands down Sonoma and Napa, CA.
I also maintain a blog called "Law of the Land," with daily entries on land use law.
Anything else you'd like to share with us?
Yes, there are so many challenges facing our profession and facing our communities, that I encourage everyone to "carpe diem" – seize the day and make a difference. Lawyers are the ones who will lead our communities and our country through promotion and protection of the rule of law, judicial independence and justice. As leaders in the profession, now is the time for all us to redouble our efforts to bring the passionate, energetic and bright young people back to the study and practice of law. The impacts of technology and artificial intelligence on how we practice, the changing dynamics of large and small firms, and the economics of practice settings and service delivery are challenging and exciting – but at the end of a long day and a long week, there is nothing more satisfying than the feeling that you helped at least one person that week with something important to them. Making a difference – there is no higher calling.