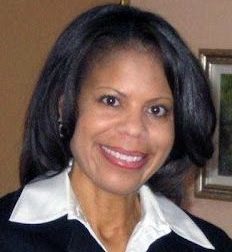 Bridget Bailey Lipscomb serves as an Assistant Director in the United States Department of Justice (DOJ), Civil Division, Environmental Torts Office. Prior to this position, she served as Senior Trial Counsel in the DOJ, Civil Division, Torts Branch, Federal Tort Claims Act Office and as Legislative Counsel for US Senator Lamar Alexander from Tennessee, and as a partner at Lewis, King, Krieg & Waldrop, now known as Lewis Thomason. She recently received the 2022 Attorney General's Award for Distinguished Service to the Civil Division and the United States Department of Justice.
What does being an ABF Fellow mean to you? 
Having the privilege of being an ABF Fellow permits me to indirectly contribute to research and dissemination of important information on critical issues facing the legal system.
Where do you consider your home town and what is your favorite thing about it?
My home town is Chicago, Illinois. My favorite things about Chicago are the culture, the skyline, and the unique fast food options.
Why did you decide to pursue a career in law?
Becoming a lawyer was an occasional childhood goal. I always knew that I could use a law degree to help others.
If you hadn't pursued a career in law, what would you have done?
I was a computer analyst before I went to law school. So, I probably would have stayed in that field, or I would have pursued my dream of a permanent position in TV broadcasting.
Who is your professional hero?
Vice President Kamala Harris is my professional hero. She has broken many barriers and she performs tasks with excellence. Moreover, we have a lot in common. I also went to an HBCU (Grambling State University). I am also a member of Alpha Kappa Alpha Sorority, Incorporated. And, I am also a member of The Links, Incorporated.