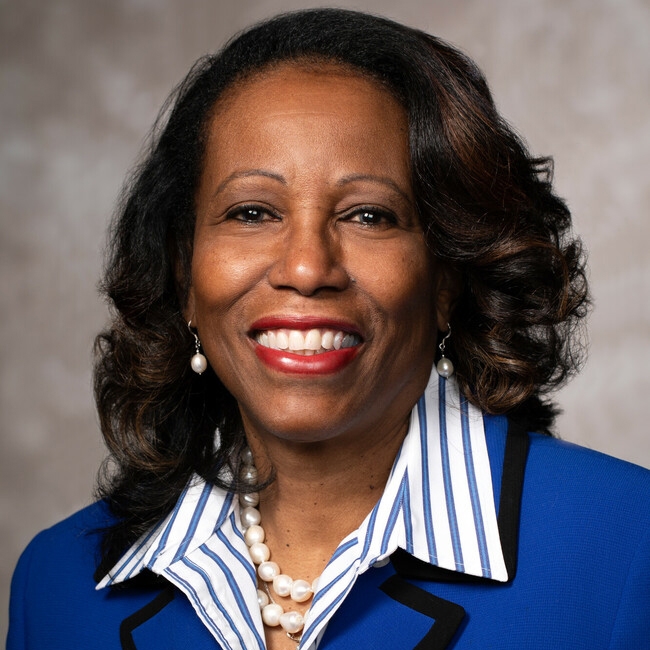 Cynthia Nance is an Arkansas Sustaining Life Fellow and Nathan G. Gordon Professor of Law & Dean Emeritus at the University of Arkansas School of Law in Fayetteville, AR.
Where were you born and raised?
I grew up on the Southside of Chicago, in South Shore. We lived a few blocks west of Lake Michigan. I also spent many summers up in Wautoma, Wisconsin on my Aunt's farm.
If you could have dinner with anyone who would it be?
I would choose to dine with the Obamas, for both personal and professional reasons. I greatly admire them and appreciate their genuineness and warmth. I think it would be a wonderful evening.
What is the title of the last book you read or movie you saw?
Blessed are the Dead by Malla Nunn, a detective novel set in 1950's South Africa during the time when apartheid laws were first introduced. I've completed two additional books in this series, Present Darkness and A Beautiful Place to Die. The relationship between two protagonists,a tough Englishman Detective and Zulu Detective Constable, and the respect they have for each other, are central components of the novels. The entire series is terrific. It vividly conveys a sense of place and time, along with the complexities of racial dynamics in an apartheid South Africa.
If you did not decide to go into law, what would you have done?
Believe it or not, I thought about becoming a Lutheran Pastor. My pastor at the time and our bishop encouraged me to strongly consider it. I even visited the seminary and sat in on a couple classes. I still mull over the idea of obtaining an M.Div.
There are so many wonderful organizations to donate money to. Could you please tell us a little bit about why you continue to donate to the American Bar Foundation at the Sustaining Life Fellow level?
I feel it is important to support the research and programs of the Foundation, especially those addressing issues of diversity, and the pipeline to the profession. I also value the Foundation's work on perceptions of the justice system and access to justice.
Can you share with us your favorite Fellows event memory?
I very much enjoyed the reception at the Sixth Floor Museum in Dallas. The exhibits on the political and social landscape of the sixties were fascinating and I learned a great deal about President Kennedy's assassination.
Anything else you'd like to share with us?
I am grateful for the warm friendships and camaraderie so many of the Fellows have extended to me. I look forward to seeing you at the next Sing-A-Long at the ABA Annual Meeting.