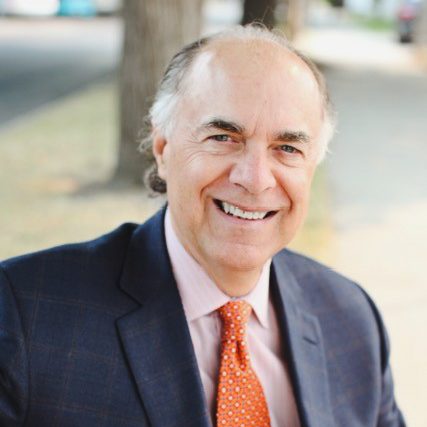 J.A. (Tony) Patterson, Jr. recently joined the Board of Directors for the ABF and is a Montana Benefactor Fellow. He previously served as the President of the ABE and as the Montana State Chair for the Fellows. He was also the Chief Administrative Officer and General Counsel of Kalispell Regional Healthcare/Kalispell Regional Medical Center, an integrated healthcare system principally serving Northwest Montana. Before joining Kalispell Regional Healthcare, Tony was a partner in the Health Law Section of Fulbright & Jaworski L.L.P. (now Norton Rose Fulbright) in Dallas. He has more than 40 years of experience representing both business & individual clients in a broad range of real estate, joint venture, and contractual arrangement transactions. He served as a delegate of the Health Law Section of the American Bar Association to the ABA House of Delegates and was the Health Law Section's Chair from 2004 to 2005. He is an active member of multiple legal and community groups, including the Glacier National Park Conservancy and the Shepherd's Hand Free Clinic in Whitefish, Montana. 
What does being a Fellow mean to you?
I loved being a lawyer and love "the law." The law in our society provides the platform for everything we aspire to achieve and have achieved, individually and as a nation. But it is not perfect nor static. As a Fellow, and as a member of the Board of Directors of the ABF, I am proud to play a part in supporting relevant and rigorous research in the law, its development, and application that is so important to our future.
Where do you consider your home town and what is your favorite thing about it?
I consider Whitefish, Montana my hometown. It is where my wife, Marylou, and I live. It is in Northwest Montana near Glacier National Park. It is spectacularly beautiful and provides so many opportunities for the things I am most interested in.
Why did you decide to pursue a career in law?
Three things that happened in my Junior and Senior years in college principally influenced my decision to pursue a career in law. First, a lawyer involved in civil rights litigation during the Civil Rights Movement in "the Sixties" spoke to the student body about how the law was restricting, and providing the impetus of, the changes going on in our country. He particularly singled out the positive impact that Federal District Court Judge Frank Johnson in Birmingham Alabama was making despite the personal risks to himself and his family. Second, as student body vice-president I was responsible for working with a college dean to arrange concerts and other activities for the campus. I had an opportunity to review and discuss contracts with the dean and others. I thoroughly enjoyed that. Third, several close friends, particularly a roommate that I held, and hold, in high esteem, said they were going to law school, so if was good enough for them it must be good enough for me—and it was.
If you hadn't pursued a career in law, what would you have done? 
That is a good and difficult question. I think if I had the ability and opportunity I would have pursued a career as a physician. I find the intellectual challenges in medicine fascinating and it provides a wonderful opportunity to help people in need.
What do you do in your free time?
Now that I am retired, I have a lot more of what may be called "free time." Yet, I do not complete what is on my to-do list; but it is what I put on my to-do list not what others place on my to-do list! When asked what I am doing in retirement, I tell people I am in the investment business. They ask what firm I am with or other role I play in the investment business. I answer: I am investing in my grandchildren. Hopefully, providing experiences, opportunities, and an example to my grandchildren will serve them well in their lives. Beyond that, my principal personal interests are biking, fly fishing, reading (particularly history and philosophy), and alpine skiing.
Who is your professional hero? 
My professional hero is Leon Jaworski. Although I clerked during law school and later practiced law at the firm of Fulbright & Jaworski, I never met Mr. Jaworski. Yet I became very familiar with his history as a lawyer and leader in the Bar and his community. His colleagues at the firm spoke often and proudly of his accomplishments and his commitment to the ideals of the law. He was the son of immigrants. He was President of the State Bar of Texas and the American Bar Association. He was wholly dedicated to seeing that the rule of law prevailed. Two instances stand out. When asked by Attorney General Robert Kennedy to prosecute Governor Ross Barnett of Mississippi for criminal contempt for refusing to obey the federal court order to admit James Meredith to the University of Mississippi, Mr. Jaworski accepted the representation, despite it being a highly controversial case at that time in our nation's history. He stepped forward again when asked to take on the role of Special Prosecutor in the Watergate investigation after the initial Special Prosecutor, Archibald Cox, was fired by President Nixon. His dogged seeking of the facts of the involvement of President Nixon and close associates in the break in and cover up ultimately led to the resignation of a disgraced Nixon. His service to his clients, to the country, and to the profession serves as a fine example of a lawyer's lawyer.
Anything else you'd like to share with us?
I have long believed that there is no greater calling than to be of service to others. As lawyers we have that opportunity every day, whether within or outside of our lawyer role.