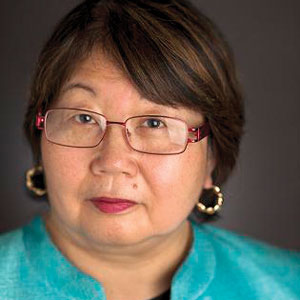 Past national ABF Fellows Chair and Massachusetts Patron Fellow Kay Hodge appears to have done it all, at least in the legal scene. The Stoneman, Chandler, and Miller partner has won multiple state supreme court cases, shared her knowledge of labor and employment law with countless HR professionals, and served as a leader for a dizzying array of nonprofit boards and bar organizations. A graduate of Boston University and BU School of Law, Ms. Hodge has been broadly recognized for her tireless service to the legal profession, receiving a Silver Shingle Award and Alumni Association Award from her alma maters, a Gold Medal for Outstanding Legal Services from the Massachusetts Bar Association, and recently received the ABA's Spirit of Excellence Award. Ms. Hodge is a past member of the ABA Board of Governors and the ABA Commission on Racial and Ethnic Diversity, and currently serves as chair of the ABA Section on Individual Rights and Responsibilities and the Massachusetts representative for the ABA House of Delegates.
What does being a Fellow mean to you?
Being a Fellow is first and foremost the opportunity to help support empirical research on topics that are important to our profession and the rule of law. It also makes me think about issues and topics outside of my law practice by providing the opportunity to attend talks and panels by leading experts through ABF presentations. Finally, it gives me a chance to connect with other Fellows at various ABF events.
Where were you born and raised?
I was born and raised in Spokane, Washington, but my home and practice are in Massachusetts.
Why did you decide to pursue a career in law?
Throughout high school and college, I was involved in debate. Going to law school seemed like a natural extension of that interest. I was also involved in multiple activities trying to help make a difference and law seemed like a profession that provided multiple opportunities to get involved in meaningful activities.
If you hadn't pursued a career in law, what would you have done?
I have no idea.
What do you do in your free time?
My avocation has been bar associations. I am a bar junkie and enjoy going to bar meetings to learn new things and connect with friends.