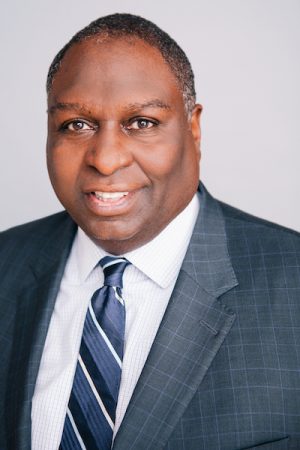 Mark A. A. Warner is an International Fellow and Principal of MAAW Law in Toronto, Canada.
What does being a Fellow mean to you? 
Being elected a Fellow in 2015 was truly an unexpected honour. It really was not something that was on my radar. I see it as a humbling recognition by my peers of the my legal and policy work and I hope in a small way it can serve to inspire other younger lawyers to pursue their dreams.
Where did you go to law school?
I went to Osgoode Hall Law School / York University for my JD and Georgetown University Centre for my LLM in International and Comparative Law.
What type of law do you practice, and how did you become interested in it?
I practice in what I like to call the "magic circle" of international trade, competition and investment law. My undergraduate studies at McGill University were in Economics and Political Science. From a very early stage, I became interested in international trade and investment and through late night debates on a paper on "Contestable Markets" with a roommate I became interested in industrial organization theory. After McGill, I did an MA in Economics with coursework focusing on international trade, international investment and became interested by the writings of then Princeton Professor Paul Krugman integrating international trade and industrial organization theory. Around that time, my father independently began to send me copies of speeches by the new Commissioner of Competition in the Competition Bureau, Cal Goldman.
Before going to law school, I had the chance to work as research assistant to a leading Canadian business school professor on strategic adjustment of multinationals to Canada-US free trade. Then in law school, I continued to take all the international trade, investment and competition law courses that I could. After graduating, I had an opportunity to article with the leading Canadian law firm, Davies Ward & Beck and with Mr. Goldman who had recently returned to private practice and continued to focus on competition policy. After my articles, I pursued my graduate studies at Georgetown and my LLM thesis was on "Efficiencies and Merger Review in Canada, the European Community and the United States". While at Georgetown, I also worked as research assistant to a leading investment scholar at the Institute for International Economics on a project on Global Competition Policies.
From there, I went on to practice in Washington, DC, and from an early stage became active in international aspects of competition law, in part, through early involvement in various American Bar Association Section of Antitrust Law committees. I subsequently became Chair of the International Committee. While for me cutting edge "international" issues began as NAFTA, soon it expanded to Europe and emerging markets when I accepted a position as trade and competition counsel with the Organization of Economic Cooperation and Development (OECD). When I returned to private practice in New York, Brussels and now back in Toronto, my focus in the "magic circle" of trade, competition and investment was set.
If you decided not to go to law school, what would you have done?
I think I wanted to be a lawyer from as far back as I can recall. I was born in Trinidad & Tobago and both an Uncle and Aunt of mine served on the highest Court, the Court of Appeal so law kind of runs in the family. That said, I spent two delightful summers working at a leading Canadian investment bank first in economics and then in securities lending. I was very tempted to go that route but I think the stock market crash of October 1987 turned my interests back to law
What was the last book you read?
I remain a bit of a wonk so I tend to read more non-fiction and biographies than fiction. The last book I read was "The Court and the World: American Law and the New Global Realities" by Justice Breyer. Justice Breyer's book resonated with my work in advising governments on legislative drafting of competition, trade and investment laws and advising clients on international transactions and regulatory issues.
Anything else you'd like to share with us?
I have been really privileged to have great mentors and examples, some of whom I have already mentioned but also others like NYU Professor Eleanor Fox, Don Baker, a former Assistant Attorney General for Antitrust, Mike Byowitz, Chair-Elect of The Fellows and the late Keith Highet, a great public international lawyer who showed me that it was possible to have a practice of international law I am very much in the debt of these trailblazers.