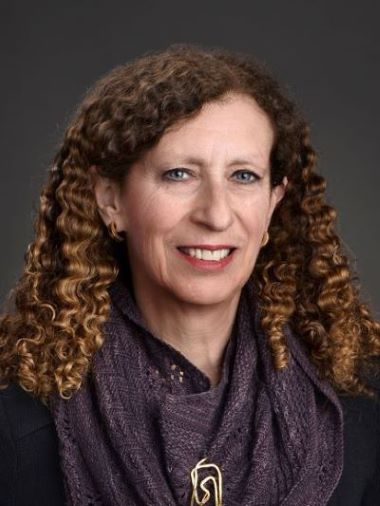 Sharon Stern Gerstman is a New York Life Fellow and Past Co-Chair of the NY Fellows. She is currently counsel to Magavern Magavern Grimm LLP, in their Buffalo, NY office. Her practice includes mediation, arbitration, appellate advocacy and motion practice in civil litigation matters. Outside of direct practice, she has served as an educator teaching at the Law School of University of Buffalo, the Law School of University of Missouri – Kansas City and as an instructor at the College of Law of the University of Toledo. Sharon has served in many roles for the NY State Bar Association, including President and as a member of the Executive Committee, among other Committee chair positions. She has also served on the ABA Board of Governors, the Councils of two of its Sections and Divisions, and continues to serve in its House of Delegates.
What does being a Fellow mean to you?
My primary reason for being an ABF Fellow is to support the excellent research being done by the Foundation faculty, and to continue to learn about the social science aspects of law. I have enjoyed both planning and attending the excellent lunch programs the New York Fellows sponsor and meeting my fellow Fellows around the world.
Where do you consider your hometown and what is your favorite thing about it?
Buffalo is my adopted home town. I have often explained that I am a relative newcomer to Buffalo, as I have only lived here for 43 years. Those who have ever lived in Buffalo stay forever or, if they have to leave, wish to return. Buffalo has just about the best junk food anywhere—I used to feast on wings (I liked Anchor Bar over Duffs), and have since given it up, but Bocce pizza is really the best. Buffalo's moniker is the City of Good Neighbors, and it really is. We know and love our neighbors, and everyone helps each other.
Why did you decide to pursue a career in law?
The confluence of hating organic chemistry and loving my philosophy classes.  It caused me to switch my major to Philosophy: Logic and the Philosophy of Science, with my senior thesis on the ethical implications of Heisenberg's Uncertainty Principle. Law was an extension of my logic classes, especially code law, which drew me to the IRC.
If you hadn't pursued a career in law, what would you have done?  
I might have cashed in on my acceptance to medical school, but I would never have loved being a doctor as much as I love being a lawyer. I cannot imagine any other career.
What do you do in your free time?
I have two hobbies that consume me: tennis and knitting.  I love the mind game of tennis, especially doubles.  I knit as a replacement for two packs of cigarettes per day, as I needed to find something to do with my hands instead of just feeding my face, and like anything else I do, I am obsessed with it. I love to travel on knitting cruises and retreats, and I built a studio in my basement.
What has been your favorite Fellows memory?
Serving on the Fellows Research Advisory Committee (FRAC). Members of FRAC spend a day with the ABF researchers, hearing about their projects and giving them feedback. It is pure mind candy.
Anything else you'd like to share with us? 
Ask me about my grandchildren! Devorah is 6 and Zev is 2.5.  They exhaust me, but I can't get enough of them.