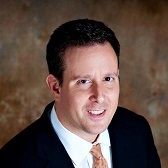 C. Scott Schwefel, Connecticut Fellow, was appointed as a delegate to the American Bar Association's (ABA) House of Delegates as a bar delegate for the State of Connecticut. The appointment is effective as of August 30th, 2022.
Mr. Schwefel is currently a partner of Shipman Shaiken & Schwefel, LLC in West Hartford, Connecticut. His practices focuses on all types of business, real estate, and employment disputes. He also serves as a member of the American Arbitration Assocation's national panel of lawyer neutrals.
In addition to being a Fellow of the ABF, Scott currently serves on the Connecticut Bar Association's (CBA) House of Delegates and is a member of the CBA's Legislative Policy and Review Committee. He also currently holds numerous leadership positions with the ABA's Section of Real Property, Trust and Estate Law.
Read more here.