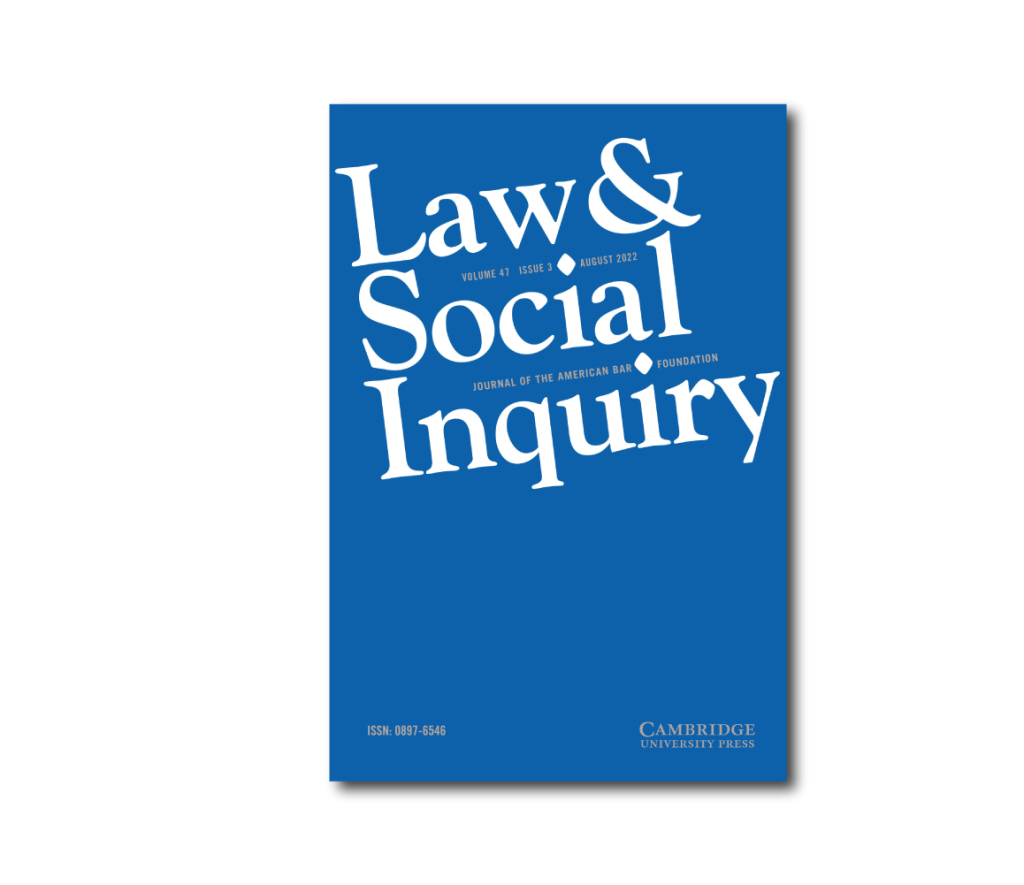 The ABF sponsors Law & Social Inquiry (LSI), a multidisciplinary quarterly publication of original research articles and review essays that analyze law, legal institutions, and the legal profession from a sociolegal perspective.
LSI contributors examine law and society issues across multiple disciplines, including anthropology, criminology, economics, history, philosophy, political science, sociology, and social psychology. The journal's combination of empirical and theoretical scholarship and critical appraisal of the latest sociolegal scholarship makes LSI an indispensable source for legal scholars and practitioners.
For more information and submission guidelines, please visit the journals' page at Cambridge University Press.
Follow us on Twitter @LSI_Journal.
Graduate Student Paper Competition
Law & Social Inquiry (LSI) conducts an annual competition for the best journal-length paper in the field of law and social science written by a graduate or law student.
We invite submissions from graduate and law students and nominations of student work from faculty. The author must be a graduate student or law student at the time the paper was written and when submitted. Faculty nominations should include a short description along with the paper and contact details for the student. Submissions will be evaluated by our editors. The winning submission will be sent to selected scholars for advisory reviews to aid with revisions prior to publication in LSI. The author(s) will receive a total cash prize of $500.00 (US).
Entries have closed on this year's competition. Please stay tuned for next year's competition and contact Breck Radulovic for more information.
We're pleased to announce the winners of Law & Social Inquiry's 2023 Graduate Student Paper Competition below.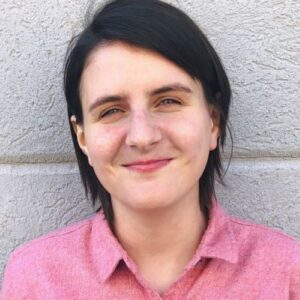 2023 Graduate Student Paper Competition Winner
"Public Defender Contestation and Compliance in Southern Courtrooms"
Caity Curry
"Public Defender Contestation and Compliance in Southern Courtrooms" examines the role of public defenders in criminal justice reform and transformation using a multimethod case study of Gideon's Promise, an Atlanta-based public defense organization that trains defenders to resist mass incarceration. Caity Curry finds that many Gideon's Promise attorneys in the U.S. South engage in resistance lawyering, using their skills to combat mass criminalization and entrenched class and racial inequalities.
Curry (they/them) is a Ph.D. candidate in the Department of Sociology at the University of Minnesota. Their research uses qualitative methods to investigate how the criminal legal system exacerbates and legitimizes racial and class inequalities.
View a List of Past Recipients Here.
Editorial Staff
All inquiries regarding the journal or submission criteria can be directed to lsi-abf@abfn.org.
Editorial Board
| Full Name | University | | State | Country |
| --- | --- | --- | --- | --- |
International Book Essay Editorial Panel
| Full Name | University | Sort Name | Country |
| --- | --- | --- | --- |