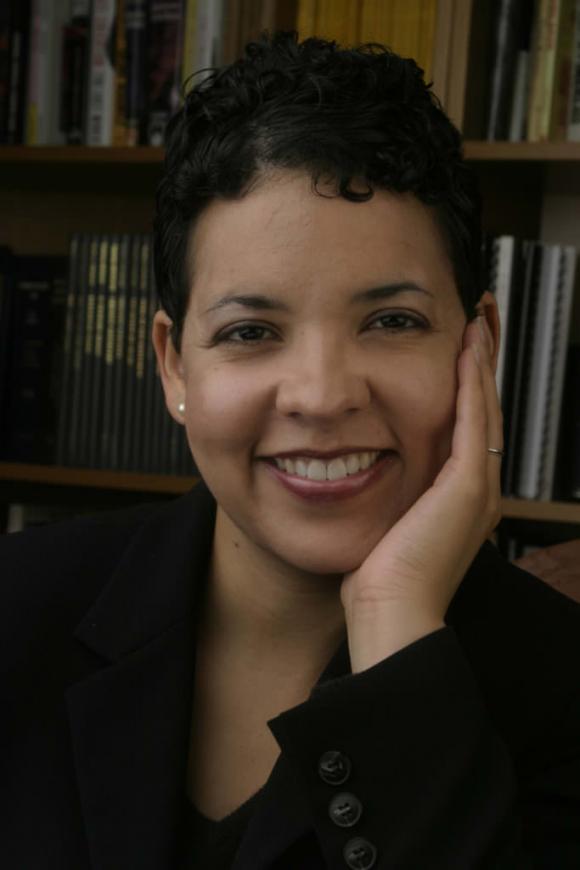 Henry Rutgers Professor of Law and New York Fellow Elise Boddie has been working on President Joe Biden's Commission on the Supreme Court of the United States since its inception earlier in 2021. The commission has been exploring multiple issues related to Supreme Court reform, such as term limits and court packing. Professor Boddie is one of 34 Commissioners charged with applying their knowledge to contextualize and provide recommendations regarding the ongoing debates about how the highest court in the land can most effectively support the United States and its citizens.
In addition to her recent appointment, Professor Boddie was also named the Newark Director of the newly launched Rutgers University Institute for the Study of Global and Racial Justice, which functions as an intellectual community of scholars, activists, and creatives producing research and art to stimulate conversation, connection, and change within and outside of the academy. The professor devotes substantial time to educational reform in the New Jersey public school system, both as a founding trustee of the New Jersey Coalition for Diverse and Inclusive Schools and as the founder and director of The Inclusion Project at Rutgers Law. Before joining Rutgers, she was the director of litigation for the NAACP's Legal Defense and Educational Fund, where she played a key role in multiple appellate and Supreme Court cases related to issues such as affirmative action and economic justice. In 2016, Professor Boddie served as the Coordinator for Hillary Clinton's Civil Rights & Racial Justice Working Policy Group.
Professor Boddie is a public intellectual who is well-respected in legal academia and the political media sphere. She appeared in the BBC documentary "The Black American Fight for Freedom," and has spoken on shows such as MSNBC, NBC Nightly News, Democracy Now, and NPR. She has also been published in many journals and outlets, including the Columbia Law Review, Vanderbilt Law Review, University of Pennsylvania Journal of Constitutional Law, Harvard Law Review Forum, Iowa Law Review Bulletin, New York Times, Washington Post, Salon, and Slate. Her UCLA Law Review article, "Racial Territoriality," was awarded with the Law and Society Association's John Hope Franklin Prize. She received her J.D. and Masters of Public Policy from Harvard University, and her undergraduate degree from Yale.
Read more here.