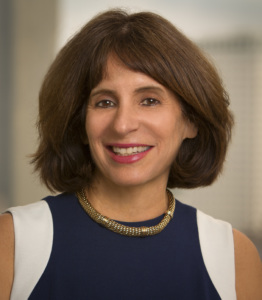 Judy Y. Barrasso, Louisiana Life Fellow, was named the 2022 Hannah G. Solomon award recipient from the Greater New Orleans section of the National Council of Jewish Women (NCJW). The award luncheon will take place on October 24th at the Audubon Tea Room in New Orleans.
The Hannah G. Solomon Award is the highest honor awarded by the NCJW, named for the social activist that was a peer of Jane Addams and Susan B. Anthony. The award seeks to honor an individual who has changed the lives of others through his or her leadership efforts and service.
Barrasso is a founding member of the law firm of Barrasso Usdin Kupperman Freeman & Sarver, L.L.C. She currently serves on the board of The Lawyers' Committee for Civil Rights Under Law and is Commissioner and Past Chair of the New Orleans Downtown Development District. She also has served on the Board of Directors for the Contemporary Arts Center, the South Central region Anti-Defamation League, and the New Orleans Pro Bono Project, among others.
Read more here.