During Summer 2021, the ABF established the ABF Young Scholars program, which offered high school juniors and seniors the opportunity to learn about the ABF's ongoing research projects. The program showcased career opportunities in the legal field and provided workshops for important career and life skills.
The internship program was provided in partnership with DRW College Prep. DRW College Prep is a charter public high school in Chicago's Homan Square neighborhood that challenges, supports, and empowers students to become people of stewardship who positively impact their community. The inaugural cohort of young scholars included DRW students Aariyanna Gould, Makiya Jackson, Jermaine Stewart, and Aniyah Sutton.
Over the course of their internship, the students attended virtual research presentations by ABF faculty, doctoral fellows, and affiliated scholars. They participated in virtual site visits with organizations and individuals working in legal or justice-related fields in Chicago. They also participated in career workshops, learning critical career and life skills such as resume and cover letter writing, personal finance, and public speaking. Throughout it all, the students were mentored by program coordinator Breck Radulovic (ABF SURF Program Coordinator) and DRW teacher Sushmitha Ram, as well as student advisor Tara Levy.
On July 23, the ABF community was treated to presentations by the students. The rising juniors and seniors shared their experiences of professional growth under the tutelage of ABF researchers and program coordinators. The students presented the most impactful takeaways from the program, and the program coordinators encouraged audience feedback and positive affirmations.
The ABF Young Scholars are: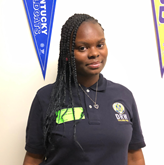 Aariyanna Gould is a rising senior at DRW College Prep. She describes herself as ambitious, thoughtful, and optimistic, and she is based in the Lawndale/Garfield Park neighborhood. Her favorite subjects in school are biology and social studies, and she is interested in careers as a pharmacy tech and social justice. After she graduates, she hopes to attend Alabama State University or Clark Atlanta University.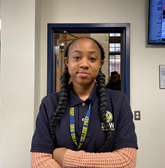 Makiya Jackson is a rising senior at DRW College Prep. She describes herself as a smart and outspoken person, and she's based in the Albany Park neighborhood. Her favorite subject in school is math, and she hopes to attend UCLA.

Jermaine Stewart is a recent graduate of DRW College Prep. He describes himself as happy, strong, and patient, and is based in the Cicero neighborhood of Chicago. His favorite subject in school is math, and he is interested in pursuing business management. He is currently enrolled in the North Lawndale Employment Network.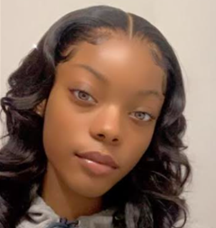 Aniyah Sutton is a rising senior at DRW College Prep. She describes herself as outgoing, attentive, and determined, and she lives in the West Garfield neighborhood of Chicago. She is interested in careers in law and forensic science and hopes to attend Howard University.
###
About the American Bar Foundation 
The American Bar Foundation (ABF) is the world's leading research institute for the empirical and interdisciplinary study of law. The ABF seeks to expand knowledge and advance justice through innovative, interdisciplinary, and rigorous empirical research on law, legal processes, and legal institutions. To further this mission the ABF will produce timely, cutting-edge research of the highest quality to inform and guide the legal profession, the academy, and society in the United States and internationally. The ABF's primary funding is provided by the American Bar Endowment and the Fellows of The American Bar Foundation.