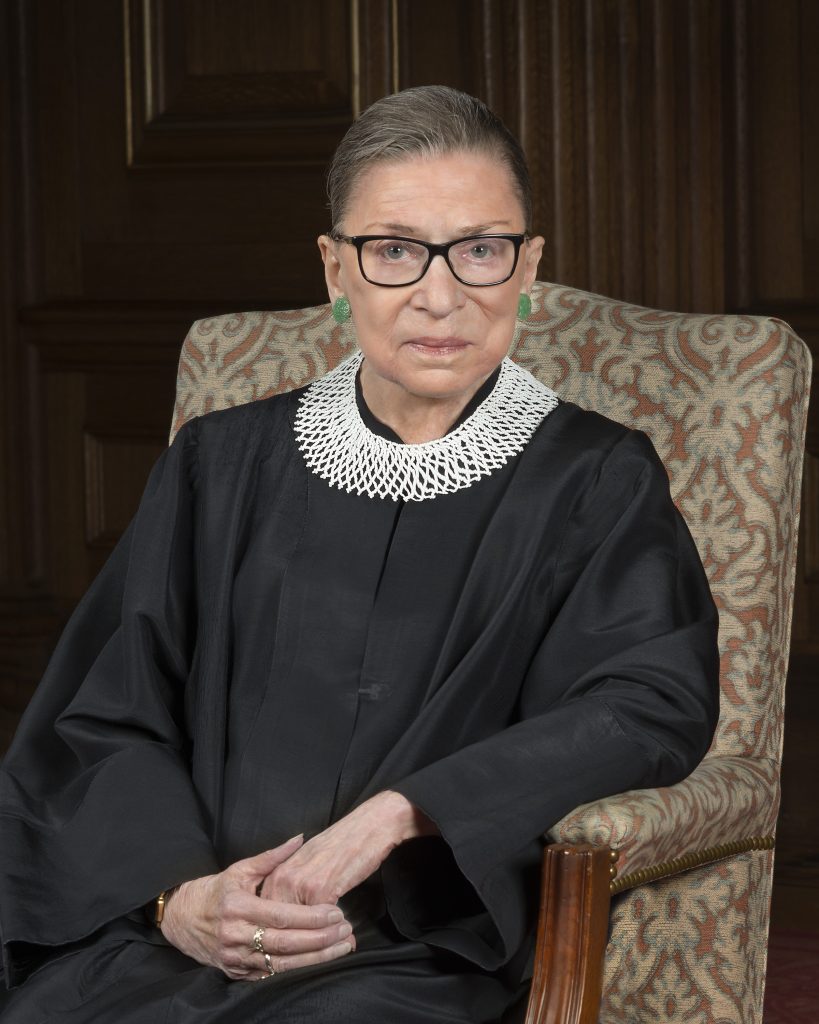 When the sad news broke that Supreme Court Associate Justice Ruth Bader Ginsburg had passed, tributes and memorials paying respect to her legacy were widespread. Her life achievements were immense, and her landmark decisions and dissents had a powerful effect on history. She devoted her life to justice, the rule of law, and the fight for gender equality.
In the aftermath of Justice Ginsburg's tragic passing, many were left searching for a way to honor her legacy while also making a difference in the world. One person who did just that was Theodora R. Lee. Ms. Lee is a senior shareholder and partner in the San Francisco, Walnut Creek, and Dallas offices of Littler Mendelson. She is also the founder and owner of Theopolis Vineyards, a small lot vineyard and hand-crafted winery located in California's prestigious Yorkville Highlands of the Anderson Valley.
Ms. Lee chose to honor Justice Ginsburg with a special set of Theopolis Vineyards wines called the Honorable "Notorious RBG"  Three Pack. She donated the net proceeds from the sales to the American Bar Foundation (ABF) in honor of Justice Ginsburg, and also provided a significant personal gift in order to round up the contribution to an even $10,000. She chose this remarkable tribute as a way to pay respect and show gratitude to her legal hero.
"With all of the division in the world today, I wanted to honor Justice Ginsburg in a unique and unifying way," she said.  "Wine brings people together. Offering the Honorable "Notorious RBG" Three Pack, and contributing the revenues to one of her favorite charities, was my small way of honoring her legacy and promoting humanity."
Ms. Lee cites Justice Ginsburg as a significant influence in her career. "As a young black woman graduating from law school in the late 1980s, Ruth Bader Ginsberg was an inspiration, as she was a pioneer in sex discrimination cases," she said. "Because of her work, I was given an opportunity to go to law school, become a partner in a global law firm, and pursue my dreams as a vintner."
Beyond inspiring her own career, Ms. Lee also cites the inspiration of Justice Ginsburg's legacy as a powerful advocate for diverse communities. "She was a passionate and selfless advocate and laid the groundwork for all women to take their rightful place in the world," she said. "Then, as a court of appeals judge and Supreme Court Justice, she voted to protect the rights of women, minorities, and the LGBTQ community. Despite efforts to hold her back, she persevered and changed the world. Everything about her life's work is inspirational."
How does someone with a background in law transition into the world of vineyards? According to Ms. Lee, her passion for wine began upon her arrival to San Francisco from Texas in 1987, primarily due to the influence of her law firm mentors, many of whom owned vineyards. This led Ms. Lee to take several viticulture classes at the University of California, Davis.  In 2001, Ms. Lee purchased sheep land in the Yorkville Highlands of Anderson Valley, and began developing her vineyard. Finally, in 2003, Ms. Lee planted her vineyard, and adopted her Greek name, from pledging Delta Sigma Theta Sorority, and established Theopolis Vineyards.
After many successful years as a lawyer and a vintner, the Honorable "Notorious RBG" Three Pack offered Ms. Lee an opportunity to combine both of her passions. So why did she choose to donate to the ABF in Justice Ginsburg's honor?
"I researched Justice Ginsburg's favorite charities, and the American Bar Foundation was one of them." Ms. Lee added that Reginald Turner, Jr. (Past Chair of the Fellows and current President-Elect of the ABA) and Walter Sutton (ABF Board Treasurer) are her friends. Most importantly, she says: "As a lawyer, I believe in the mission of the ABF, which is to promote justice for all."
###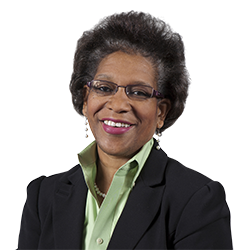 Theodora R. Lee is a senior shareholder/partner in the San Francisco, Walnut Creek and Dallas offices of Littler Mendelson.  She defends employers in complex wage and hour class actions, discrimination class action lawsuits and general employment litigation. Ms. Lee has extensive courtroom experience, and specializes in all aspects of employment and labor relations law, including wrongful termination litigation; National Labor Relations Board matters, including representation cases, unfair labor practice proceedings, grievance arbitrations; Title VII and FEHA proceedings, including race, sex, religious and age harassment and discrimination; and unfair competition proceedings.   She also counsels employers on day to day employment issues such as covenants not to compete, hiring and termination of employees, the Americans with Disabilities Act, the California Business and Professions Code, the Family and Medical Leave Act, federal and state wage and hour issues, pre-employment screening, litigation avoidance, reductions in force, the development of personnel policies and procedures, workplace violence, employee terminations, employment agreements, drug and alcohol testing, and risk management protocols. Ms. Lee's energy and enthusiasm for labor and employment law translates into an intense focus on providing value to clients through innovative and superior quality work with exceptional client service.
In addition to practicing law, Ms. Lee is a settlement commissioner, Early Neutral Evaluator, AAA certified arbitrator and mediator. Also, she is a contributing writer to numerous employment law publications and regularly appears on TV and Radio, including NPR and PBS, speaking on various employment topics. Ms. Lee is the Co-Board Chairperson of the Dallas Post Tribune Newspaper, one of the oldest Black Newspapers in North Texas.  She also serves on the Board of Directors of the YMCA of San Francisco and just recently stepped down as a member of the Board of Directors of the Bay Area Legal Aid.   She is the Past President of Bay Area Black United Fund and the Alameda County Community Food Bank, and Past Vice President of the United Negro College Fund San Francisco Advisory Board.  Ms. Lee is a graduate of Spelman College and the University Of Texas School Of Law.  Prior to entering the practice of law, Ms. Lee worked as a Senate intern in Washington, D.C., for Senator Sam Nunn.
Ms. Lee is also owner of Theopolis Vineyards. In the wine world, Ms. Lee is known as Theo-patra, Queen of the Vineyards.  Wine Critic Robert Parker bestowed upon wine made from grapes harvested from Theopolis Vineyards a stellar rating of 94-96 points, a spectacular showing for the vintner's first harvest in 2006. Emboldened by the great fruit produced by the land, Ms. Lee, a bold and dynamic Texan, decided to bottle her own wines in 2014.  In addition to bottling the richly intense and flavorful Petite Sirah, Theopolis Vineyards strikes a lighter note by bottling a Symphony, a white wine grape, which is a crossing of Muscat and Grenache Gris.  Ms. Lee also bottles the unique Rosé of Petite Sirah, an Anderson Valley Pinot Noir, a Yorkville Highlands Pinot Noir, and a Santa Lucia Highlands Pinot Noir.
###
About the American Bar Foundation 
The American Bar Foundation (ABF) is the world's leading research institute for the empirical and interdisciplinary study of law. The ABF seeks to expand knowledge and advance justice through innovative, interdisciplinary, and rigorous empirical research on law, legal processes, and legal institutions. To further this mission the ABF will produce timely, cutting-edge research of the highest quality to inform and guide the legal profession, the academy, and society in the United States and internationally. The ABF's primary funding is provided by the American Bar Endowment and the Fellows of The American Bar Foundation.