Since its founding in 1952, the ABF has been steadfast in advancing research that breaks down the barriers to a more just society. Throughout the decades, many of our ABF scholars have produced groundbreaking research on the legal and social inequities experienced by Black Americans in particular. 
"The occasion of Black History Month makes it appropriate to examine the role of the ABF in examining enduring issues related to race and inequality in American society," said ABF Interim Director Bryant Garth. "From the role of policing, the massive systems of incarceration affecting so many African American families, with continuing effects on those 'halfway home' after leaving prison, to histories that show the limits and accomplishments of civil rights activism, and to histories showing the construction of racialized categories that hold African Americans back, the ABF has played a major role in producing rigorous scholarship showing the legacies and current impacts of slavery and Jim Crow."
In celebration of Black History Month, we have compiled a list of summaries of ABF Researchers' most recent work that focuses on the experiences of Black Americans at the intersections of law and society.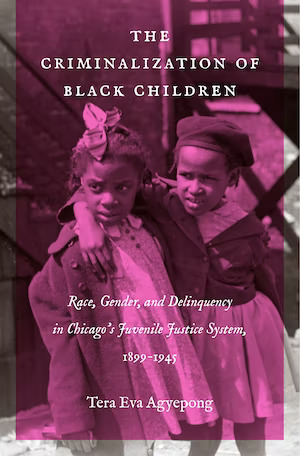 Chicago was the epicenter of the Progressive-era child-saving movement, undergirded by the notion that children were inherently innocent and entitled to a justice system separate from adults. At the same time, the city found itself reconfiguring notions of "whiteness" and "blackness," as immigrants from Europe and southern Black migrants entered the city. Widespread discrimination against Black children in charity homes for children and the lack of resources invested in Black neighborhoods meant there were few alternatives where Black children in distress could receive care. This primed the emergence of a juvenile justice system in which Blackness overrode any potential protections that the status of "child" could have provided. Tera Agyepong demonstrates how Black children were marked as delinquents before they even formally entered the juvenile justice system and shows how the story of the racialized criminalization of black children is also a story of the making of race in modern America. 
This article studies the significance of the visibility and traceability of police-involved deaths on political interests and voter turnout. Participants' responses to the 2016 Collaborative Multiracial Post-Election Survey (CMPS) showed that political interest and voter turnout were higher among the group exposed to high-visibility/low-threat Black victims before participating in the survey than the control group, which was exposed to such victims only after taking the survey. Exposure to these low-threat Black victims significantly increased political interest and voter turnout among Black respondents under the age of 40. Understanding these results is crucial for evaluating the public's likelihood of holding politicians responsible for problems in their police departments. This study also clarifies the role that Black Lives Matter activists, journalists, and watchdog groups can play in countering the police actions that shape the visibility and framing of Black victims of police violence.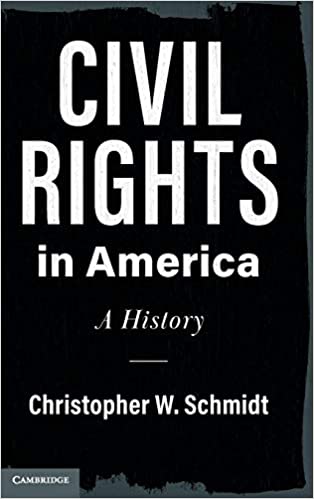 Civil Rights in America is the first book to trace the evolution of the term "civil rights" in America, from the Civil War through today. Generations of Americans have struggled over what it means to live in a nation dedicated to protecting civil rights. The term is most commonly associated with Black Americans and their struggle to obtain equal protection under the law. However, Schmidt argues that there has never been a singular, unchanging definition of civil rights. His books charts the historical evolution of an evolving collection of civil rights concepts, and how words can become objects of contestation and used as points of leverage for social, political and legal action. This ongoing struggle to define civil rights and use it for one's own purposes, Schmidt argues, has been central to our ongoing efforts to make the United States a more equal and just society.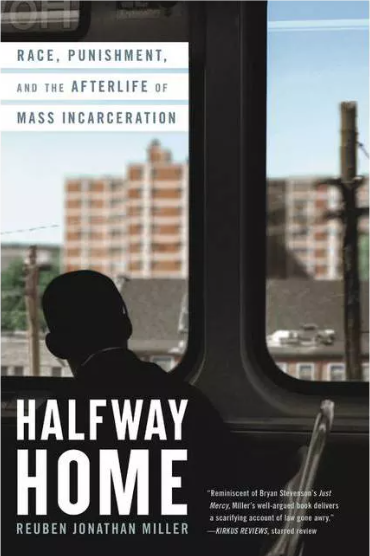 In the United States, there are an estimated 45,000 laws, policies, and administrative sanctions that target people with criminal records. These policies prevent the formerly incarcerated from accessing the resources needed to reestablish themselves in society like housing, employment, civic duty, and education. Halfway Home seeks to tell the story of how laws, rules, and regulations against the formerly incarcerated extract a tangible cost on Chicago's Black and impoverished communities. Based on 15 years of ethnographic fieldwork, Miller follows the trials and tribulations of around 250 incarcerated and formerly incarcerated men and women, their families, and friends, as they navigate the intersections of race, poverty, crime control, and social welfare policy. Informed by his experience as the son and brother of incarcerated men and his experiences as a chaplain at Cook County Jail, Miller uncovers the myth that "debt-serving" for one's crimes ends after one's sentence is served.  
The theory of legal cynicism is anchored in shared community sentiments that law enforcement agents are illegitimate and ill-equipped to ensure public safety. Levels of legal cynicism are highest in racially isolated communities that have experienced the greatest levels of disenfranchisement – most recently mass incarceration and home foreclosures. This article analyzes the paradox of the high numbers of reported 911 calls in predominantly Black neighborhoods in Chicago, despite residents' expectations that the police will often fail to respond or adequately address their concerns. 
Researchers' analysis of official census and survey data collected from Chicago suggests that high levels of legal cynicism, conscious and unconscious, paired with ineffective efforts by policymakers to adequately address community member concerns regarding policing and lack of other alternatives, explain why residents in African American and other racially isolated communities will continue to call 911, seeking prevention and protection by police. The findings in this study are crucial to understanding policing relations at a time where Black communities are calling for comprehensive reform – or abolition – of police forces that fail to address the issues leading to legal cynicism.
6. Strict Scrutiny & The Black Body (UCLA Law Review, 2022) by

Devon W. Carbado (former Neukom Chair) 
Devon W. Carbado argues that Black Americans live under a social regime of strict scrutiny that treats Blackness as a suspect classification. He argues that the legal theory of strict scrutiny—the presumption that a law is invalid unless the government can demonstrate a "compelling justification" for the law and a "narrow tailoring" to achieve that justification via the least restrictive means—also has a social manifestation that seeks to justify, regulate, and adjudicate the presence of Blackness in a social setting. 
Using this construct, he creates a framework to describe how the plights of Black Americans require a compelling justification and narrow tailoring for their perspective and experiences to be taken seriously. Further, this construct enforces an idea of presumed guiltiness of the Black body: that Black people are a threat or problem when existing in public spaces, and are presumptively deserving of surveillance, discipline, and social control. This social manifestation of strict scrutiny means that Black Americans must self-scrutinize and self-monitor in order to manage other people's fears about Blackness, and the bar for these justifications is meant to be exceptionally high. Carbado calls for further attention to this theory as a framework for viewing the strict public scrutiny of contemporary movements, like reparations and Critical Race Theory. 
7. Race as Unintellectual (UCLA Law Review, 2022) by Asad Rahim (former Doctoral Fellow)
For the past forty years, efforts to racially integrate the nation's most selective universities have coalesced around a central idea: underrepresented racial minorities have unique perspectives, and universities are unable to
provide the highest quality of education without incorporating those perspectives into their campus community. Using the results of an interview study of Black and white law and social science graduate students attending an elite, predominantly white institution (PWI) and a historically Black university (HBCU), Asad Rahim suggests that the norms around discussing race at some elite predominantly white universities have deleterious effects on Black students, in particular, and undermines the stated goals of the diversity rationale and racial integration more broadly.  
Across the law schools and various social science departments, three dominant perceptions make them hesitant to share their racial views for fear that they may seem less intelligent than their classmates:  (1) The impulse for Black students to use race as an analytic frame is driven by emotion rather than reason; (2) Race is a distraction from the most important lenses through which students should understand legal, social, and political developments; and (3) Black students resort to racial analysis in order to mask their inability to engage with more intellectually demanding subjects.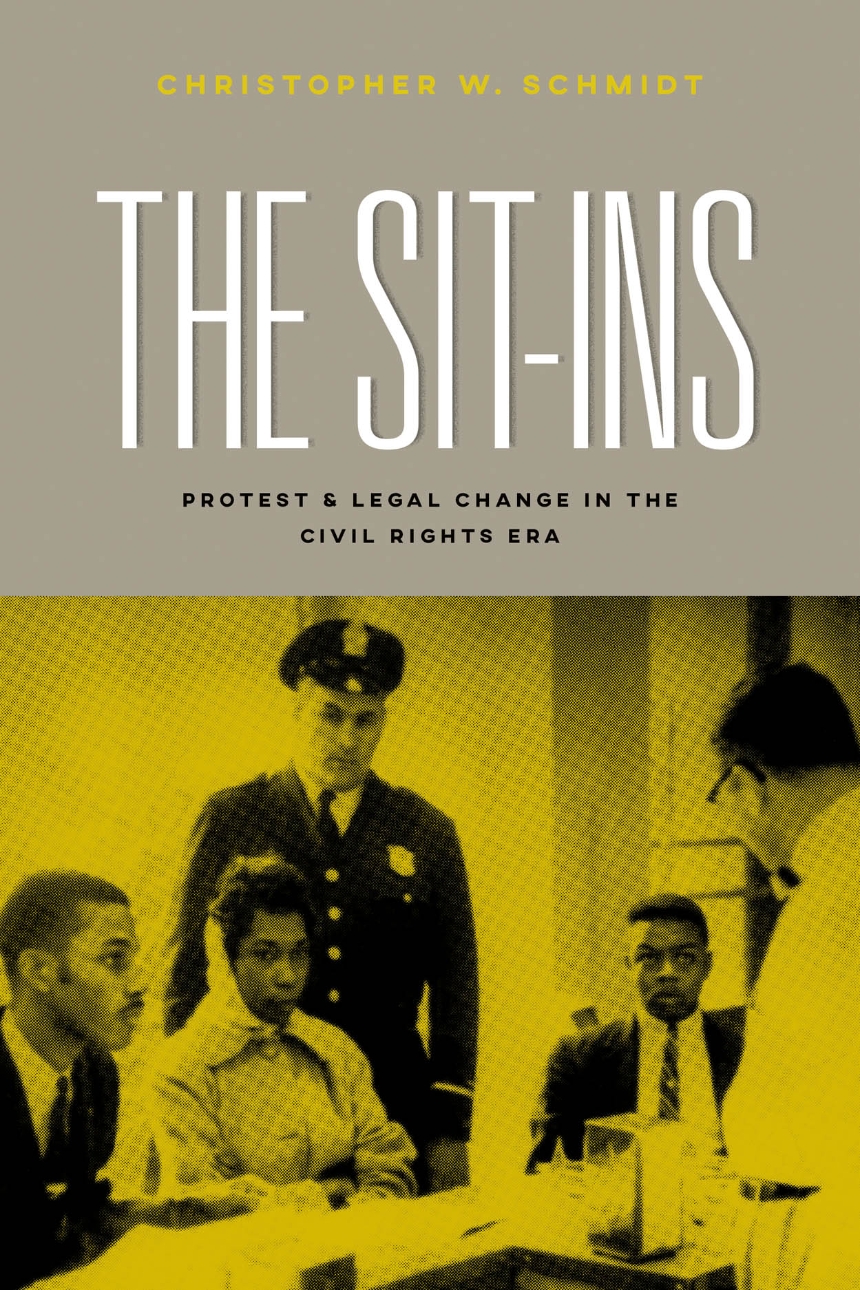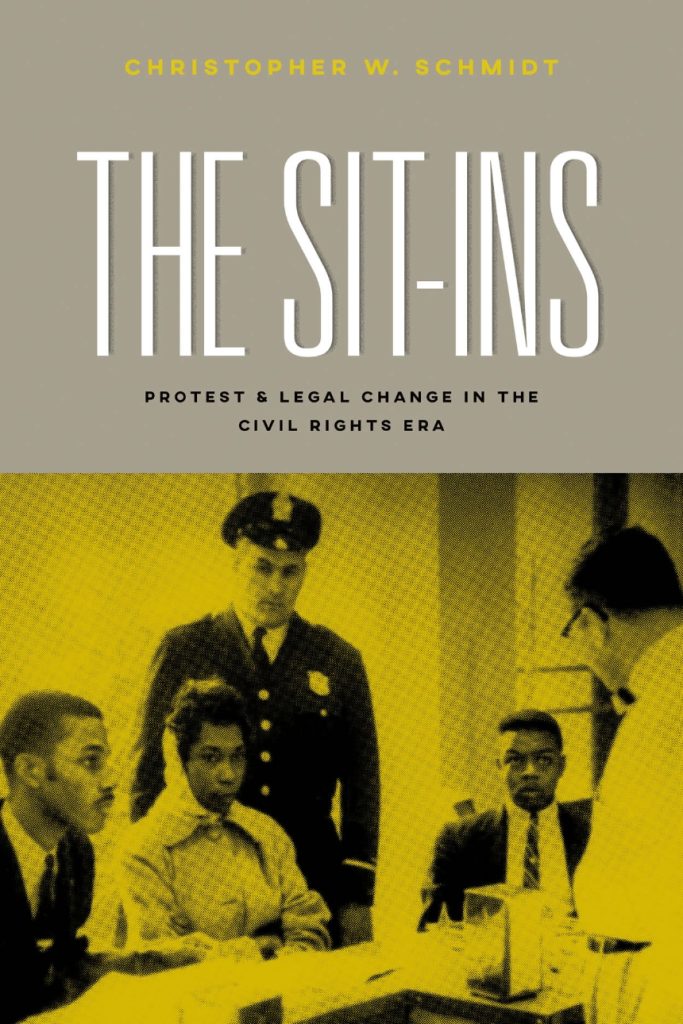 The Sit-Ins details the story of the lunch counter sit-in movements of 1960, which began with four African American college students fed up with the "separate but equal" constructs controlling public spaces in the deep Jim Crowe South and turned into a movement with thousands of participants that transformed the 1960s struggle for racial equality. Behind these now-iconic scenes of Black college students sitting in quiet defiance at "whites only" lunch counters lies a series of underappreciated legal dilemmas – about the meaning of the Constitution, the capacity of legal institutions to remedy different forms of injustice in private and public spaces, and the relationship between legal reform and social change. Chris Schmidt seeks to recount history with attention to how these student lunch counter protests sparked a more considerable debate over the meaning of the constitutional right of all Americans to equal protection of the law as it led up to the passing of the Civil Rights Act of 1964.  
###
About the American Bar Foundation 
The American Bar Foundation (ABF) is the world's leading research institute for the empirical and interdisciplinary study of law. The ABF seeks to expand knowledge and advance justice through innovative, interdisciplinary, and rigorous empirical research on law, legal processes, and legal institutions. To further this mission the ABF will produce timely, cutting-edge research of the highest quality to inform and guide the legal profession, the academy, and society in the United States and internationally. The ABF's primary funding is provided by the American Bar Endowment and the Fellows of The American Bar Foundation.