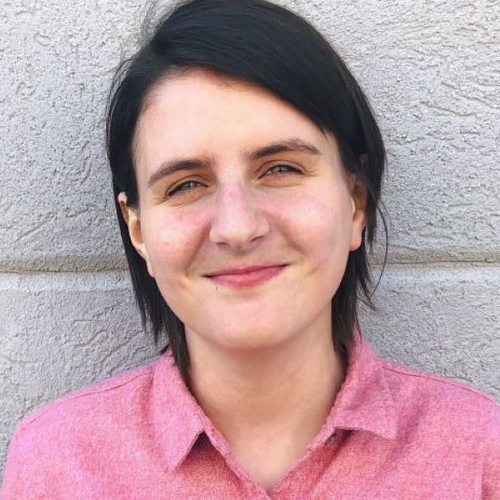 The American Bar Foundation (ABF) is pleased to announce that Caity Curry (they/them), a Ph.D. candidate in the Department of Sociology at the University of Minnesota, has won the 2023 Graduate Student Paper Competition from Law & Social Inquiry (LSI) for the article "Public Defender Contestation and Compliance in Southern Courtrooms." This article draws from interviews in their larger dissertation project. The dissertation examines the role of public defenders in criminal justice reform and transformation using a multimethod case study of Gideon's Promise, an Atlanta-based public defense organization that trains defenders to resist mass incarceration. The results lay critical groundwork for research on public defense and penal change, unmasking both the organizational context and individual struggles of progressive criminal defense in the U.S. South. 
The ABF is the institutional home of LSI, a quarterly publication that analyzes law, legal institutions, and the legal profession from a sociolegal perspective. Every year, LSI conducts a competition for the best journal-length paper in the field of law and social science written by a graduate or law student. Submissions are evaluated by LSI's editors, and the winning submission will be sent to scholars for advisory reviews prior to publication.
Data presented by Curry in "Public Defender Contestation and Compliance in Southern Courtrooms" was gathered from interviews with 42 Gideon's Promise–trained public defenders across the U.S. South. Curry found that many Gideon's Promise attorneys engage in resistance lawyering, using their skills to combat mass criminalization and entrenched class and racial inequalities. The results demonstrate resistance lawyering is an interactive process, where attorneys' daily decision-making is defined by when to resist and comply with cultural norms and routines within their local courts. Curry's multimethod dissertation research highlights the broader political context of public defense reform while identifying the daily practices and constraints of reform-oriented attorneys. 
"Caity Curry's paper exemplifies the kind of work Law & Social Inquiry wants to honor with its Graduate Student Paper Award," said Stephen Daniels, ABF Research Professor Emeritus and Associate Editor of LSI. "[It] demonstrates original research, well-grounded in the literatures on public defenders and on cause lawyering, whose findings advance our collective knowledge in an area of interest to the law and society community. The paper shows Curry to be a young scholar of great promise." 
"I am honored and humbled to have my first article from my dissertation recognized by Law & Social Inquiry," said Curry. "I believe this paper offers critical insights to sociolegal scholars by providing firsthand accounts from public defenders who work in some of the most punitive and underresourced jurisdictions in the United States. Moving forward, I will continue to produce and publish research that is not only meaningful to scholars but will help shape future community organizing, law, and policy to create a more just and equitable world." 
###
About the American Bar Foundation 
The American Bar Foundation (ABF) is the world's leading research institute for the empirical and interdisciplinary study of law. The ABF seeks to expand knowledge and advance justice through innovative, interdisciplinary, and rigorous empirical research on law, legal processes, and legal institutions. To further this mission the ABF will produce timely, cutting-edge research of the highest quality to inform and guide the legal profession, the academy, and society in the United States and internationally. The ABF's primary funding is provided by the American Bar Endowment and the Fellows of The American Bar Foundation.