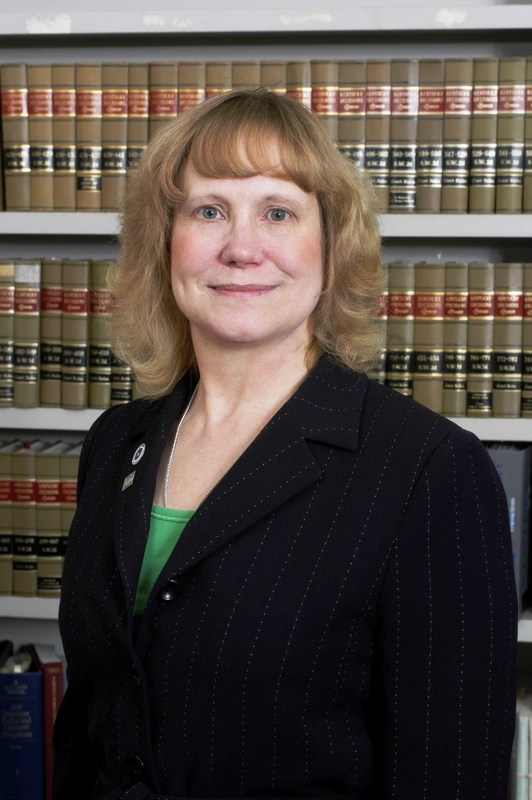 Ohio Patron Fellow and retired U.S. Air Force veteran Colonel Linda Strite Murnane has been inducted into the Ohio Department of Veterans Services Hall of Fame in celebration of her post-military career as an international court administrator. After 30 years of active-duty military service, Colonel Murnane has taken on a variety of judicial leadership positions in the United States and abroad. She was a Section Chief and Independent Commissioner at the Special Tribunal for Lebanon in the Netherlands, a Judicial Bailiff for the Honorable Anne Taylor at the Franklin County, Ohio Municipal Court, and a Section Chief, Acting Head of Chambers, Acting Deputy Registrar, and Senior Legal Officer for the International Criminal Tribunal for the former Yugoslavia in the Netherlands.
Colonel Murnane's vigorous efforts to coordinate justice have extended beyond the courtroom as well. She held the Executive Director position for the Kentucky Commission on Human Rights and worked with the Defense Institute of International Legal Studies as a Senior International Attorney and an adjunct faculty member. She is involved in organizations such as the Federal Bar Association, International Association of Women Judges, and International Association of Court Administrators.
Colonel Murnane has held numerous leadership positions within the American Bar Association, where she is a past Chair of the Judicial Division and Standing Committee on Armed Forces Law, an Executive Council member of the Section of International Law, and a representative of the National Conference of Specialized Jurisdiction Court Judges on the House of Delegates. She has previously been awarded with the ABA's Margaret Brent Women of Achievement Award, the Ohio State Bar Association's Nettie Cronise Lutes Award, and the United States Air Force's Legion of Merit and Meritorious Service Medal.
Read the full list of 2021 Ohio Veterans Hall of Fame inductees here.