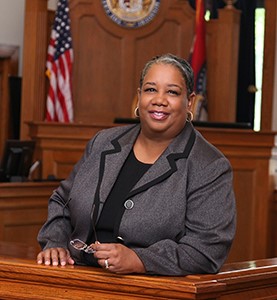 Dana Tippin Cutler, Missouri Fellow, was named as the 2023 National Conference of Bar Presidents Fellows Award winner. Ms. Cutler was the President of the Missouri Bar, who was elected in 2016.
The award seeks to recognize those who have a dedication to the NCBP mission and a continuing commitment to bar leaders nationwide. She was elected to the NCBP Executive Council in 2017 and has remained involved with the organization since.
Ms. Cutler is currently a partner at James. W. Tippin & Associates law firm in Kansas City, Missouri, where she focuses on education law and civil defense litigation. In addition to her legal practice and service to the bar, she was also nominated for an Emmy, along with her husband, Keith Cutler, for their program "Couples Court with the Cutlers." She has been awarded three President's Awards from The Missouri Bar and a President's Award from the University of Missouri-Kansas City School of Law.
Read more here.