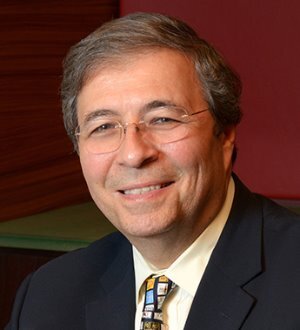 Daniel J. Hoffheimer, Ohio Visionary Fellow, of the Cincinnati Bar, and also Of Counsel to Taft Stettinius & Hollister LLP was elected to the Board of Directors for ClassACT HR73. ClassACT HR73 is a nonprofit organization started by members of the Harvard-Radcliffe Class of '73, at the 40th reunion in 2013.  
ClassACT HR73 launched an initiative devoted to the principle that it's not too late to change the world. The organization aims to help solve the overwhelming problems of climate change, the healthcare system, and the justice system, including mass incarceration and voting rights by bridging gaps between existing nonprofit efforts and classmates' expertise. The organization also established a fellowship at the Harvard Kennedy School in the name of the late Benazir Bhutto, a graduate in the Harvard-Radcliffe Class of '73.  
Hoffheimer currently serves on the Board of Advisors of Hebrew Union College-Jewish Institute of Religion, the Chair of the Board of Linton Chamber Music, is on Advisory Board of Cincinnati Public Radio, Inc. (WGUC, WVXU), the Dean's Council of the College-Conservatory of Music of the University of Cincinnati, the Advisory Board of The Seven Hills School, and on other nonprofit organization and bar association committees.  
Read more here.