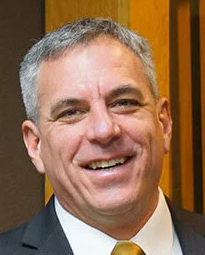 Montana ABF Fellow and Geiszler Steele Managing Partner David Steele is the new President-Elect for the State Bar of Montana. Mr. Steele, who has previously worked with the Montana Bar as a board member, Secretary, and Treasurer, will begin his two-year presidential term in 2022.
After spending years as an outdoor adventurer in Colorado, Utah, California, and Mexico, Mr. Steele has planted firm roots in Montana, becoming a mainstay in the state's legal ecosystem. He received his J.D. at the University of Montana School of Law, is a Past President of the Western Montana Bar Association, and is a Justice of the Peace Pro Tempore for Missoula County. Mr. Steele's practice is wide-ranging, covering everything from commercial litigation to arbitration, and he an active member of both the American Bar Association and the American Bar Foundation.
Read more about Mr. Steele here.