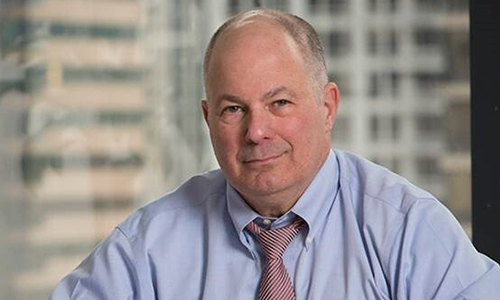 David Yellen, Illinois Life Fellow, has started a new role as the Chief Executive Officer of the Institute for the Advancement of the American Legal System as of June 2021. IAALS is a national research center located at the University of Denver that focuses on improving accessibility, efficiency, and fairness in the U.S. legal system.
This appointment is a natural culmination of Mr. Yellen's storied legal career, both in and out of academia. After a flourishing period of legal practice in the '90s that included advising President Bill Clinton's White House transition team and arguing a case before the United States Supreme Court, Mr. Yellen turned to education, joining Hofstra Law School as the Max Schmertz Distinguished Professor and eventual dean.  He went on to serve as a professor and dean at Loyola University School of Law for eleven years, followed by four years as the president of Marist College. He has been a visiting professor at Cornell Law School, his J.D. alma mater, and Villanova University School of Law.
Mr. Yellen's investment in a fair and flourishing judicial system extends beyond the classroom. He was active with the American Bar Association's Section of Legal Education until 2014, when he was selected to lead an investigation into allegations of police violence in Chicago prisons. He has been recognized by The National Jurist as one of the "25 Most Influential People in Legal Education" on multiple occasions, as well as Above the Law, for whom he wrote a column called "The Dean's Office."
Read more here.