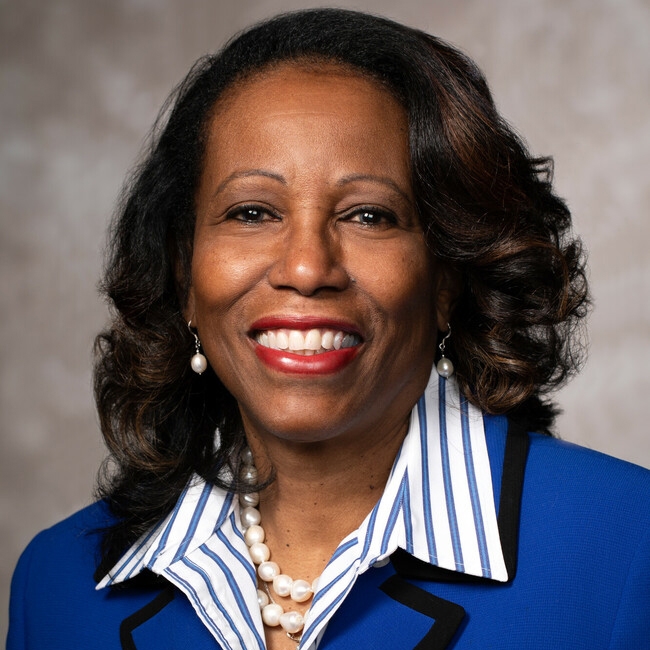 Dean Cynthia Nance, Fellows 2020-21 Chair Elect, Arkansas Life Fellow and Dean Emeritus at the University of Arkansas School of Law, has received the 2021 Hancher-Finkbine Alumni Medallion. The gold medallion is one of the University of Iowa's highest honors and recognizes those who exemplify learning, leadership and loyalty. The medallion was presented to Dean Nance in a virtual dinner ceremony held by the University of Iowa Hancher-Finkbine Dinner Committee on April 20, 2021.
Dean Nance is the 2020-21 Chair-Elect of the ABF Fellows and has served on the Board of the ABF. She is the former Eighth Circuit Member of the American Bar Association's Standing Committee on the Federal Judiciary and represents the ABA Labor and Employment Law Section in the House of Delegates. She is a Fellow of the College of Labor and Employment Lawyers and an elected member of its Board of Governors. She is also an elected member of the American Law Institute and The Labor Law Group.
Her nominator, Kevin Washburn, Dean of the UI College of Law, remarked at the ceremony, "[Nance's] scholarship and expertise…have made a real impact in the world…Cynthia Nance answers calls to serve, and she is called often."
Read more here.