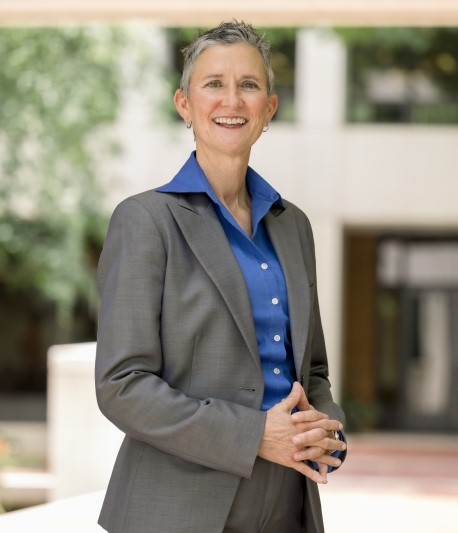 Melanie Wilson, Texas Life Fellow and Dean of Washington and Lee University School of Law, was announced as the President-Elect of the Association of American Law Schools (AALS) at the AALS annual meeting on January 7th, 2023. She will succeed Mark Alexander, Dean of the Villanova University Charles Widger School of Law, who began his term as President during the same meeting.
The Association of American Law Schools was founded in 1900 and currently has 176 law schools and 19 fee-paid schools as members of the association. The AALS seeks to serve as both an institutional membership organization for law schools and their deans, as well as a learned society for law school faculty and administrators.
Dean Wilson's academic career began in Atlanta where she served as an adjunct professor for Emory University School of Law from 1994-1999 and then at John Marshall Law School from 2005-2007. She then joined the University of Kansas School of law where she served as professor of law, associate dean for academic affairs, and director of diversity and inclusion. She left University of Kansas in 2015 to become the dean at University of Tennessee College of Law where she stayed for 5 years before returning to teaching full time. Prior to entering academia, Wilson practiced law for 13 years, including 6 years as an assistant United States attorney and 4 years as an assistant attorney general for the state of Georgia.
Read more here.