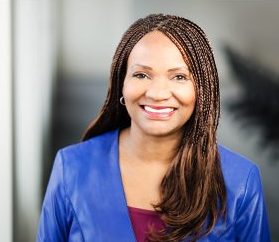 Deborah Enix-Ross, New York Life Fellow, was sworn in as the American Bar Association (ABA) President on Monday, August 8th, at the ABA House of Delegates annual meeting. At the meeting, she was sworn in by retired U.S. Supreme Court Justice Stephen Breyer.
In assuming the role, Enix-Ross became the 11th woman president of the ABA. She has been a part of the leadership of the ABA for years, serving as chair of the ABA's policymaking House of Delegates and as chair of the ABA Center for Human Rights and ABA Section Officers Conference. She also co-founded the Women's Interest Network as the chair of the ABA International Law Section and worked with the International Bar Association to create its Women's Interest Group.
Ms. Enix-Ross is currently a senior adviser to Debevoise & Plimpton LLP's International Dispute Resolution Group and a former member of the firm's Diversity and Inclusion Advisory Council. She is also a member of the Advisory Committee of the New York Law School Alternative Dispute Resolution Skills Program.
Read more here.