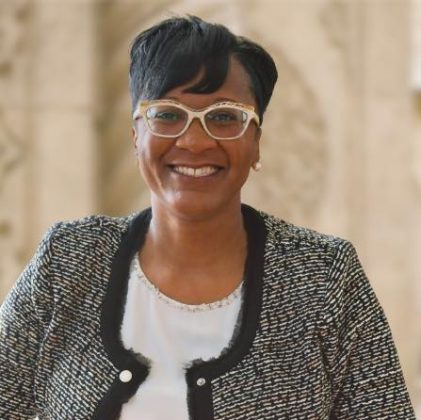 Dr. Artika Tyner, Minnesota Fellow, Law Professor and Founding Director of the Center on Race, Leadership and Social Justice at the University of St. Thomas School of Law, received the 2020 History Makers at Home Award. Dr. Tyner is committed to empowering others to lead within their respective spheres of influence. She provides leadership development and career coaching for young professionals. She has also developed leadership educational materials for K-12 students, college/graduate students, faith communities and nonprofits. Additionally, Dr. Tyner teaches leadership coursework on ethics, critical reflection, and organizational development. Her research focuses on diversity/inclusion, community development, and civil rights. She has presented her research and conducted leadership training programs both nationally and internationally.
Dr. Tyner leads by example by organizing policy campaigns, fostering restorative justice practices, developing social entrepreneurship initiatives, and promoting assets-based community development. She serves as a global citizen by supporting education, entrepreneurship, and women's leadership initiatives in Africa.
She also recently published a children's book, Kofi Loves Music, available here.