Sonya Rao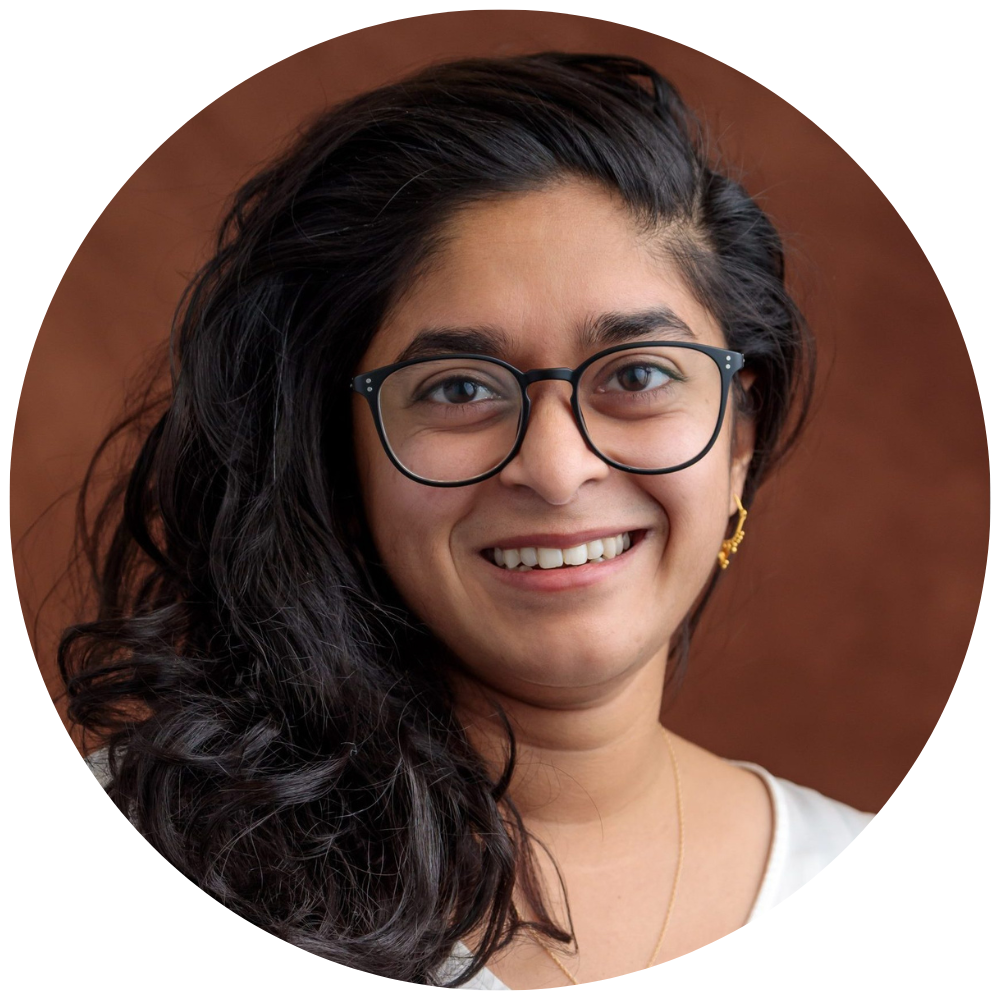 Sonya Rao is a linguistic and legal anthropologist who examines working conditions in multilingual legal spaces. At the ABF, she is investigating the current state of training to communicate across languages in clinical legal education. From 2014 to 2018, Sonya observed hearings in U.S. Immigration Courts and at the National Labor Relations Board. For her current book project, Privatizing Language Work: Interpreters and Access in Los Angeles Immigration Court, Sonya analyzed that data to explore how private management of language services impacts courtroom practice and resulting labor organizing of court interpreters. Her work has been published in the Journal of Anthropological Research and Anthropology News, and her review article, "The Invisible Labor and Ethics of Interpreting," coauthored with Laura Kunreuther, is on early view in the current volume of Annual Review of Anthropology. Sonya completed her Ph.D. in Anthropology at the University of California, Los Angeles in June 2021. Her work has been supported by funding from the AccessLex Institute and National Science Foundation Grant No. SES-1946670.
Q: How would you describe your research focus?
Broadly, I research the practical challenges that multilingual societies face while trying to uphold democratic ideals like equal access to institutions and inclusion in civic life.
A recent census report, "Language Use in the United States: 2019" estimated that one in five people speak a language other than English at home. This doesn't mean that they don't speak English, but they may not be particularly comfortable with speaking or understanding English in very formal settings or in high-stakes scenarios—perhaps an emergency room visit or a parent-teacher conference at their child's school. I try to identify what we are going to have to change in those formal institutions—structures, behaviors, attitudes, and ideas—to include non-English dominant community members.
We anthropologists get at big issues like this by looking at a small, representative slice of the problem as it plays out on the ground. My entry point into this problem is how legal institutions—courts, and more recently, law school clinics and legal services—have included, and sometimes not included, professional language services as part of opening their doors to non-English dominant community members. I focus on the gap between language and legal professionals, why that gap exists, and how some professionals are trying to close the gap to ensure that people get the services they need.
Q: What research projects are you currently working on?
As with all academics at any given time, I have a lot of irons in the fire! I am writing a book about immigration court interpreters' labor organizing. My review article about the interpreting profession, coauthored with my colleague Laura Kunreuther,  is on early view in the current volume of the Annual Review of Anthropology, and I have another paper under review that shows how ideas about language from the legal profession can hold back due process in immigration courts.
My newest project here at the ABF examines how law students are taught to approach the language barrier in law school clinics. This research confirms many findings from immigration courts, primarily, that routinely undermining the difficulty of interpreters' work threatens due process. But in an educational context it explains why those patterns exist in the first place.
The first finding is about pedagogy itself. Professors themselves rarely have formal training in working across languages or the intersection of civil and language rights, so they tend to teach from their own informal knowledge, often from personal experiences. This informality structures the approaches to the language barrier—solutions are more frequently improvised than researched and planned in advance according to best practices.
A second set of findings is structural. Clinical law professors are enthusiastic to learn more about how to work across languages but are often the most precarious law faculty. With extremely limited time and resources, even those faculty who want to improve language access in their clinics find themselves denied by administrators for what would be an appropriate budget for professional language services and for educating students about best practices.
The informality with which the language barrier is approached, and the lack of resources with which clinical faculty work, leads to frequent enlisting of free or low-cost labor—from clients' family or friends, community members, or undergraduate work-study labor.
Clinics also use law student labor, which has the potential to create inequality across students. Bilingual students, who are more likely to come from first-generation and racialized backgrounds, are very likely doing more work, and possibly more administrative tasks like phone calls. While they spend time on this, monolingual peers may get to do more substantive work involved with the case. In these situations, there is a significant danger that the monolingual students are getting more exposure to the type of hands-on work of lawyering that clinical courses are sought after for, while bilingual students are assigned more administrative tasks like making phone calls and writing emails.
I think legal educators will be concerned about how this is creating inequality across students and in the student experience. But, as someone who observed courts for many years, I believe there is a lot to be gained from discussions with educators about the law school clinic becoming a place where students can experience the benefits of working with professional interpreters firsthand. I think change at this level will lead to change in private practice, legal aid, and in courts.
Q: How do these dynamics affect non-English speakers trying to navigate legal services?
I look at the day-to-day details of how courts are administered, how law school clinics are set up, and how private practice offices, nonprofit and legal aid offices are set up to accommodate people who don't speak English. This tells you a lot about how non-English speakers experience courts and legal services. I pay close attention to how casually or seriously the language barrier is taken. Who is there at intake receiving them? Do staff know how to hire an interpreter? Does the office have strong ties with professional interpreters? If so, do attorneys explain to clients why a neutral interpreter is helpful?
In my observations, I've seen that many people are turned away from legal services based on the language they speak—a civil rights problem, possibly even a Title VI violation depending on the context.
I also consider how it feels for the person who doesn't speak English. If the clinic or office does not demonstrate an effort to hire a qualified interpreter, what does that communicate to the non-English speaker about the office's commitment to help? If the client is asked to bring a friend, family member, or worse, a child to act as interpreter, or the law students at the legal clinic are all on Google Translate, does that inspire confidence in their services?
Q: What are some suggestions that you would propose to create more effective, equitable working environments for courtroom professionals and create a better experience for non-English speaking clients?
Something that not everyone will know is that well-trained, experienced, and professional interpreters will know how to work with an attorney as a team. Interpreters have a strong code of ethics that works for the mutual advantage of the attorney. It is also a good idea to check the interpreter's background to see if they are familiar with the attorney-client interaction and relationship—many are familiar with that special relationship and are trained specifically for its dynamics.
At a basic level, attorneys who learn about the best ways to work across languages and with interpreters can create improved working environments. Professional interpreters already have quite a bit of legal knowledge because they must take courses on court procedure, legal terminology and concepts, and legal ethics. Legal professionals can be at an advantage to learn a bit more about the skills, codes of ethics, and material working conditions involved in interpreting.
Closing the divide between these professions can lead to better pay and working conditions for interpreters, and better communication for everyone. My work shows that these working conditions are linked to due process. Part of that link is that better working conditions for interpreters make it easier for all professionals in court to do their job. Relying on an overstrained, overworked interpreter is not what any judge or attorney wants in court.
So, a better and deeper understanding of what interpreters need to be able to do the best job they can—breaks, working in teams, consistently working audio equipment—can go a great distance. And a certain level of professional solidarity between legal and language professionals can create these conditions.
Q: What made you apply for the ABF/AccessLex and the ABF/NSF Postdoctoral Fellowships, and what have you gained by being a part of the ABF community?
The ABF was my top choice for a number of reasons. First, my project about law student training for the language barrier is classic legal profession research, which the ABF is known for. Second, it is a legal education project, so it was perfect for the AccessLex Fellowship. Then as I developed the work, I began to find inequalities within legal education and delivery of legal services as well, so the ABF/NSF Law and Inequality Fellowship, which I will start this Fall, was also an excellent fit.
And finally, when you do interdisciplinary work, fellowships that capture the area you're hoping to pioneer can be a saving grace. Other academics or institutions might not see why it matters yet, and you're trying to do the research and show why it should one day be central in traditional disciplinary spaces. All of this considered, the ABF was the best fit, and maybe one of the only places I could have done this project.
But I think the best thing about the ABF that I couldn't have seen coming is the benefits of being in conversation with the ABF Fellows. I have had the privilege to meet many Fellows and participate in a few Fellows events. This is a wonderful opportunity for those of us who research and write about the legal profession and practice. It is invigorating and confidence-inspiring in the same way that I find working closely with legal interpreters. They see the problems you see and experience them on the ground. But they also point you to new ways to think about the issues, and challenge you to be ready to offer real, tangible fixes—which I am all about. It's extremely intellectually challenging to be in conversation with people who are living what you are researching, can ask hard-hitting questions about it, and have a real need for your work to continue and make a difference. It leads to more rigorous research and the ABF is unique in that respect, so I am grateful for that experience that I couldn't have had anywhere else.
###