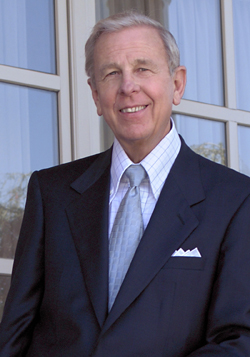 Gilbert I. Low, Texas Life Fellow, was commemorated with a bust of his likeness outside of the Jefferson County Courthouse in Beaumont, TX. The bust was completed to honor Low, along with two other Beaumont lawyers, Wayne Reaud and Walter Umphrey.
Jefferson County District Court Judge Kent Walston said in his speech that the men were being honored because of their effort to spark change, ignite progress and bring down barriers that were not created to help those in Southeast Texas.
Low's primary practice focus has been in personal injury, though he has included litigation involving insurance coverage, antitrust, patents, trademarks, criminal RICO violations, pollution issues, class actions, contract disputes, and general business disputes. He is a former President of the Jefferson County Bar Association and in addition to being a Life Fellow of the ABF, he is a Fellow of the International Society of Barristers, the International Academy of Trial Lawyers and the American Board of Trial Advocates.
Read more here.