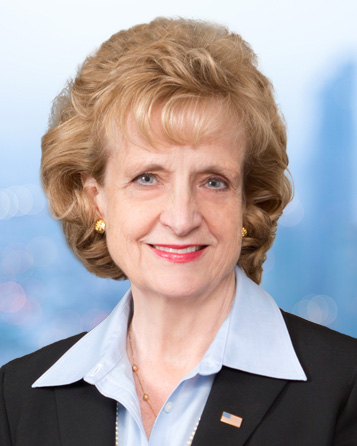 Harriet Miers, Texas Life Fellow, was announced as one of the winners of The American Lawyer's Industry Lifetime Achievement Awards, on August 2nd, 2022. Ms. Miers will receive the award at the Industry Awards gala on November 10th, 2022.
The Industry Lifetime Achievement Awards seek to honor inspirational work in the lifetime achievement and attorney of the year categories, but also celebrate the ways the profession is innovating and better meeting client needs.
Ms. Miers is currently a partner in Locke Lord's Dallas & Washington, D.C. offices and has worked there from 1972-2001, where she left to serve in the administration of President George W. Bush from 2001-2007 and returned to the firm in May of 2007. She was the first woman President of the Dallas Bar Association in 1985 and the first woman President of the State Bar of Texas in 1992.
Read more here.