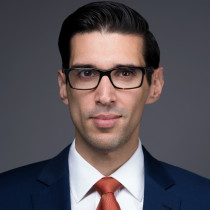 Harry William Baumgarten, New York Fellow, wrote an op-ed for the Hill discussing President Biden's presidency thus far into his term.
Harry William Baumgarten served as Legislative Director and Counsel to Members of the House of Representatives. He is currently co-chair of the American Bar Association's Middle East Committee and an opinion contributor to the Hill. Baumgarten's writings have appeared in the Jerusalem Post, Georgetown Public Policy Review, and elsewhere. He is a member of the New York Bar and the U.S. Supreme Court Bar.
Read the op-ed here.