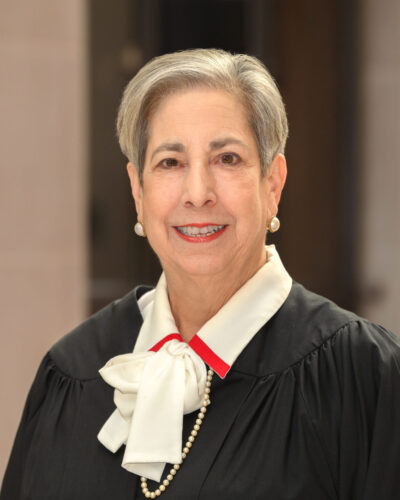 Hon. Marilyn Aboussie, Texas Life Fellow, was announced as the 2023 University of Texas School of Law Lifetime Achievement Award Recipient. Judge Aboussie will be honored at a gala dinner on April 14th, 2023 during Texas Law's Alumni Weekend.
The Law Alumni Association presents four awards annually, recognizing the outstanding achievements of Texas Law graduates. The awards committee from the Alumni Association Executive Committee selects the award recipients at its spring meeting, choosing from nominations submitted by our alumni community.
Marilyn Aboussie served as a Justice of the Texas Court of Appeals, Third District, for 17 years, including 5 years as Chief Justice. Before that, she was a Judge for the 340th District Court of Texas in Tom Green County. Her judicial career followed a successful law practice in Houston and San Angelo. Since her retirement from the Texas Court of Appeals, she has served as Senior Judge for the State of Texas.
Read more here.