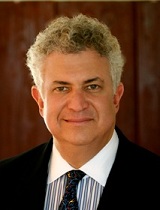 Howard Brod Brownstein, Pennsylvania Fellow, was named one of the 2022 Industry Icon's by ABF Journal. The ABF Journal is a leading publication in the secured finance industry.
ABF Journal magazine was launched in 2002 as the first independent trade finance magazine exclusively focused on the asset-based lending, factoring, commercial finance and turnaround management industries.
Mr. Brownstein is currently the CEO of The Brownstein Corporation, a turnaround management and restructuring firm. He has also served as an independent corporate board director for over 40 years and currently serves as a director of P& F Industries and serves on the Board of Merakey. He has been designated by the National Association of Corporate Directors (NACD) as Directorship Certified and as Board Leadership Fellow.
Read the Industry Icon issue here.