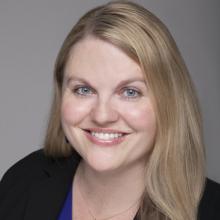 Jaime Hawk, Fellow and Washington co-chair, was appointed by Governor Jay Inslee to the King County Superior Court. The announcement was made on July 27th and Ms. Hawk will replace Judge Regina Cahan.
Hawk has served as the Legal Strategy Director for Smart Justice at the ACLU of Washington since 2015 and before that was a trial attorney with the Federal Defenders of Eastern Washington and Idaho, a criminal defense practice. She also worked on civil rights class action litigation, was a federal law clerk and served as a juvenile public defender.
In addition to being a fellow and co-chair for Washington, Hawk recently served on the Race and Criminal Justice Taskforce 2.0. She also has been an attorney volunteer with a civil rights clinic since 2017.
Read more here.