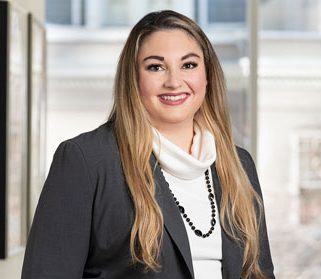 Josephine Bahn, District of Columbia Fellow, was installed as the national Chair of the Young Lawyers Division (YLD) at the 2022 American Bar Association Annual Meeting. As chair of the YLD, she will lead more than 100,000 young lawyer members during her one-year term.
In addition to being a Fellow of the American Bar Foundation, Bahn is very active in a variety of organizations such as being a member of the Maryland Court of Appeals' Standing Committee on Pro Bono Legal Services, on the Maryland State Bar Association Board of Governors, and a board member for the Pro Bono Resource Center.
Bahn currently works at Cozen O'Connor, in the Washington D.C. office, where her practice focuses on commercial litigation and construction law. She previously was a senior attorney in the enforcement section of the Federal Deposit Insurance Corporation.
Read more here.