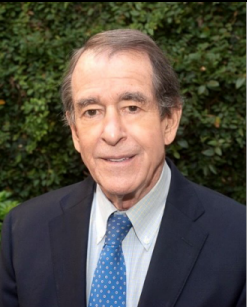 Loren Kieve, California Patron Fellow, and principal of Kieve Law Offices, is the 2022 recipient of the John H. Pickering Achievement Award. Kieve will be presented with the award at a luncheon, on Saturday, August 6th, during the ABA 2022 Annual Meeting in Chicago.  
The award is named after John H. Pickering, who was involved in a wide variety of pro bono activities and law-related societal issues affecting the elderly. The award is co-sponsored by the ABA Senior Lawyers Division, Commission on Law and Aging, Section of Civil Rights and Social Justice, Standing Committee on Pro Bono and Public Service, and Standing Committee on Legal Aid and Indigent Defendants. 
In addition to representing and advising Fortune 500 U.S. and major international companies, Kieve is a former member of the ABA House of Delegates, has had numerous ABA Presidential appointments and is a past co-chair of the Lawyers' Committee for Civil Rights of the San Francisco Bay Area. He has been a trustee and three-time chair of the Institute of American Indian and Alaska Native Culture and Arts Development ("IAIA"), a U.S. Presidential Appointment with Senate confirmation.  
Read more here.