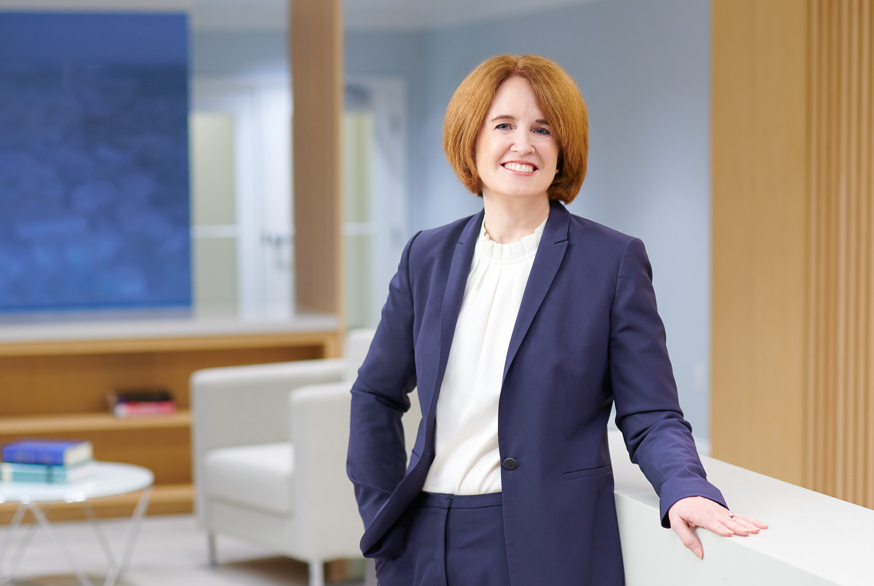 New Jersey Fellow and Bressler, Amery & Ross Business and Commercial Litigation Principal Loren L. Pierce has been selected as a new board member for the New Jersey State Bar Foundation. In this new role, Ms. Pierce will be applying her history of legal expertise and community care to help lead the foundation's efforts in providing free legal support and programming to the region.
Ms. Pierce's decades long career has been an exercise in duality. Sometimes, she represents scrappy startups and determined nonprofits; other times, she works with well-established corporations and Fortune 500 companies. Her specialty is business law, but she has handled a broad range of matters including the environment, construction, and fraud. She has argued at both the state and federal level. Most notably, she has managed to balance a bustling career while giving back to the legal profession.
Ms. Pierce is a board member of the New Jersey Women Lawyer's Association, where she was formerly a President and Chief Financial Officer. She has served on the Amicus Committee of the New Jersey State Bar Association, was a New Jersey Supreme Court appointee to the District XIII Fee Arbitration Committee, and is currently active with the National Association of Women Lawyers. She is a Fellow of the Litigation Counsel of America, as well as a Student Mentor for the New Jersey Law and Education Empowerment Project, where she helps to provide support and programming to local youths interested in law and education. At a previous firm, she co-founded a Women's Initiative.
Ms. Pierce makes regular appearances on lists such as New Jersey Law Journal's "Top Women in Law," ALM's "Women Leaders in Law," New Jersey Super Lawyers and Best Lawyers in America. The New Jersey Commission on Professionalism in the Law has presented her with a "Professional Lawyer of the Year" award, while Volunteer Lawyers for Justice recognized her with a "Distinguished Service Award."
Read more here.