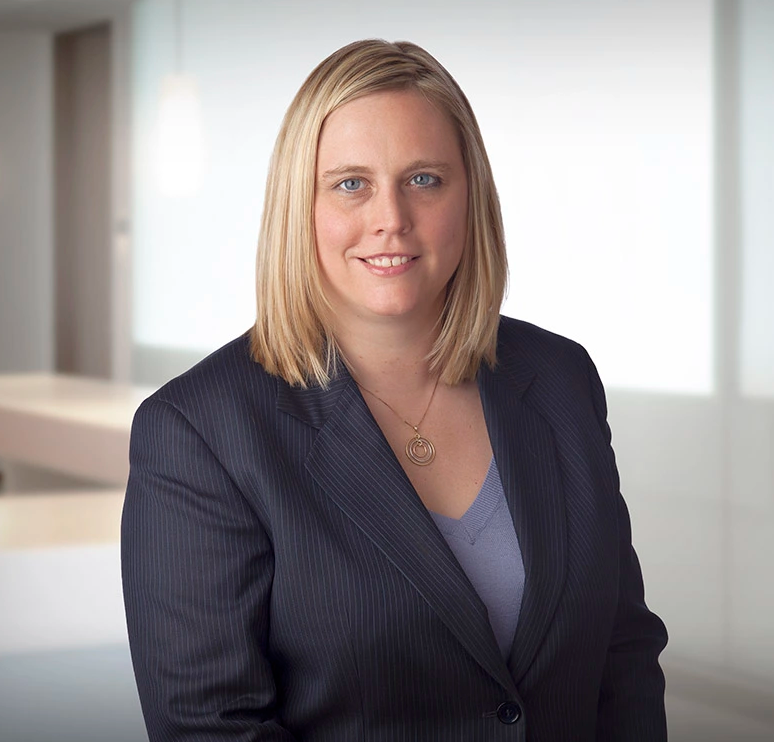 Lousene M. Hoppe, Minnesota Fellow and attorney at Fredrikson & Byron, has started her term as the new 2021-2023 Board President of the National LGBTQ+ Bar Association. This appointment marks a critical next step in Ms. Hoppe's ongoing efforts to collaborate with legal practitioners, students and activists to make the legal industry safer and more empowering for professionals with diverse genders and orientations.
Hoppe has served on the Board of Directors for the National LGBTQ+ Bar Association since 2017, but her advocacy work extends to other organizations as well. She has spent the last seven years working with the American Bar Association, not just as a Criminal Justice Section subcommittee co-chair, but also as a committee chair for the LGBT Section. In addition, she has co-chaired the Minnesota Lavender Bar Association and served as a board member for One Voice Mixed Chorus, one of the country's largest queer community choirs.
Hoppe practices litigation and criminal defense for Fredrikson & Byron, where she is also firm counsel and the chair of their Practice Quality Committee. She has previously worked as a U.S. District Court law clerk for Minnesota Judge Michael J. Davis, as well as an intern for the U.S. Attorney's Office in California's Southern District.