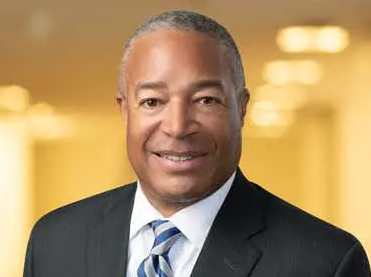 Mark L. Whitaker, District of Columbia Fellow, was named a 2022 Rainmaker by the Minority Corporate Counsel Association (MCCA). The 2022 Rainmakers will be honored on October 18th at the 2022 Creating Pathways to Diversity Conference and October 19th at the Diversity Gala.
MCCA selects attorneys whose business acumen, passion, and dedication to proactive client development have set them apart as leaders in the legal profession. The MCCA itself was founded in 1997 to champion the hiring, retention, and promotion of diverse attorneys in corporate law departments and law firms.
Mr. Whitaker is currently the co-chair of Morrison & Foerster's global Intellectual Property Litigation practice and cross-disciplinary Intellectual Property Group. In addition to being a Fellow of the American Bar Foundation, he is a past president of the American Intellectual Property Law Association and was elected to its Fellows membership in 2019. Whitaker is a veteran of the U.S. Navy, serving first as a surface warfare officer and later as a member of the Navy Judge Advocate General's Corps.
Read more here.