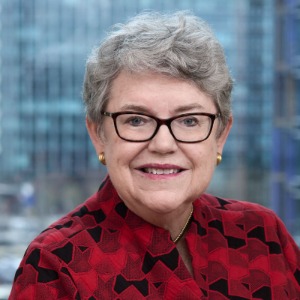 Mary K. Ryan, Massachusetts Life Fellow, was announced as the 2023 John H. Pickering Award recipient. The award will be presented to Ms. Ryan at a luncheon during the ABA Annual Meeting in Denver, on Saturday August 5th.
The award is named after John H. Pickering, who was involved in a wide variety of pro bono activities and law-related societal issues affecting the elderly. The award is co-sponsored by the ABA Senior Lawyers Division, Commission on Law and Aging, Section of Civil Rights and Social Justice, Standing Committee on Pro Bono and Public Service, and Standing Committee on Legal Aid and Indigent Defendants.
Ms. Ryan is currently senior Of Counsel in Nutter McClennen & Fish LLP's Litigation Department and a member of the Development, Land Use and Permitting practice group. She has served the bar in numerous roles, such as 1997-1998 president of the Boston Bar Association, president of the Women's Bar Association of Massachusetts and chaired the Standing Committee on Pro Bono Legal Services of the Massachusetts Supreme Judicial Court (SJC) from 1999-2011. In addition to being a Fellow of the ABF, she is a fellow in the American College of Environmental Lawyers.
Read more here.