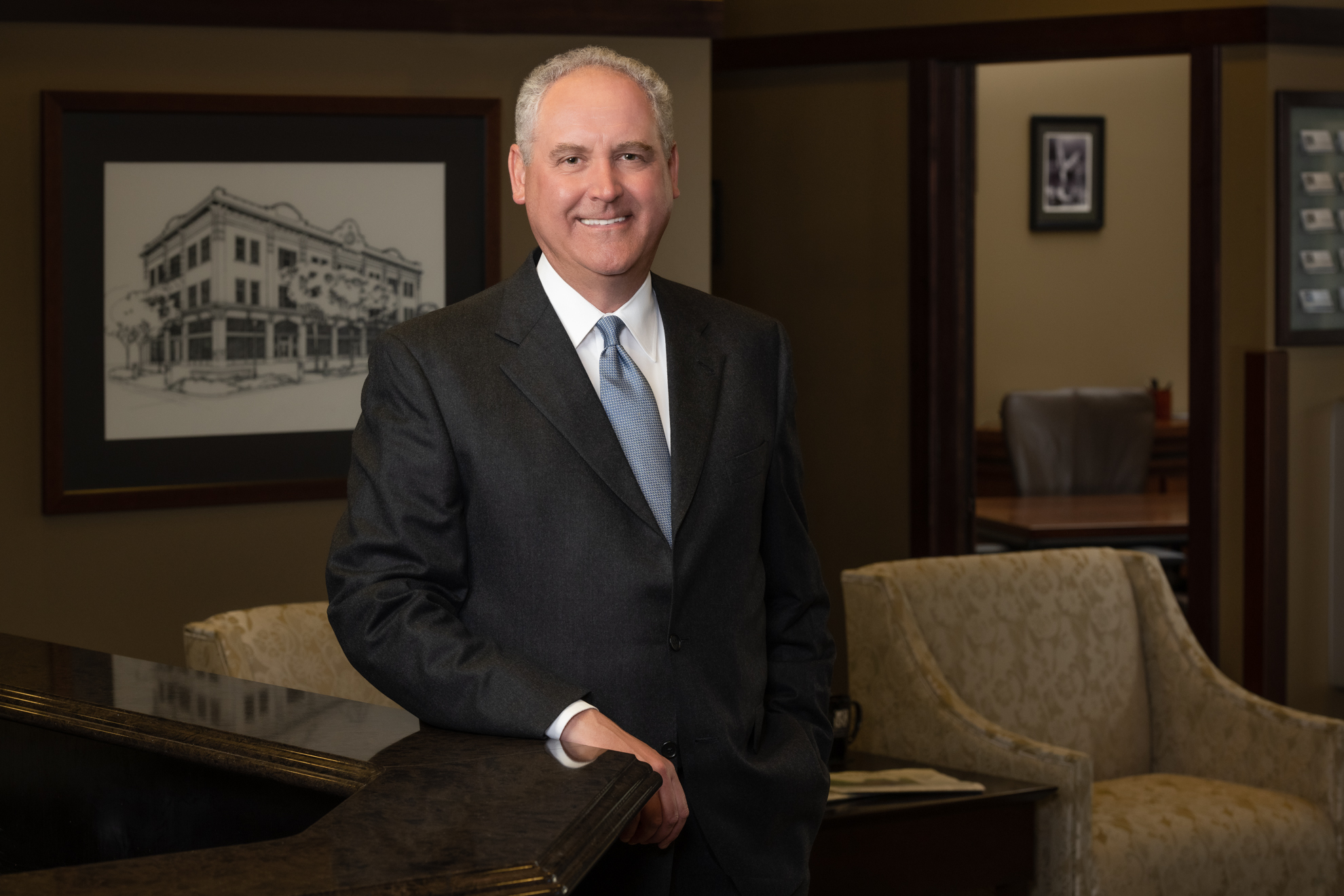 Patrick "Pat" G. Goetzinger, South Dakota Fellow, was awarded the Marshall M. McKusick Award by the State Bar of South Dakota. The award was presented to Mr. Goetzinger at the 90th Annual Meeting of the State Bar of South Dakota on June 24, 2022.
The award is named for Marshall M. McKusick, who served as a professor for the USD School of Law beginning in 1902 and became the dean of the law school in 1911, a position he served in for nearly five decades. Each year the award is given in celebration and in honor of Marshall McKusick's dedication and service to the legal community in South Dakota.
In addition to being a Fellow of the American Bar Foundation, Pat is also a Fellow in the American College of Trust and Estate Counsel (South Dakota State Chair), and a Fellow in the American College of Real Estate Lawyers. He currently serves on the American Bar Association Board of Governors. Pat currently is a partner with Gunderson, Palmer, Nelson & Ashmore, LLP, where he leads the firm's Business and Estate Planning Group and serves on the Executive Committee.
Read more here.