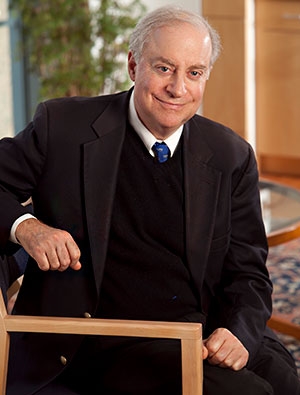 Professor David F. Levi, North Carolina Life Fellow, and the Levi Family Professor of Law and Judicial Studies and Director of the Bolch Judicial Institute is the 2022 recipient of the A. Kenneth Pye Award for Excellence in Education. Levi was previously the James B. Duke and Benjamin N. Duke Dean of the School of Law from 2007-2018.
The award is named for former Dean A. Kenneth Pye and the 21 years he spent in a variety of roles at Duke University. Some of his efforts include spearheading the introduction of small-section instruction and an intensive research and writing program in all first-year courses. In addition, he re-activated the Legal Aid Clinic, in which students provided legal services to the poor.
Levi was elected a fellow of the American Academy of Arts and Sciences in 2007. From 2010 to 2013, he served on the board of directors of Equal Justice Works. In 2014, he was appointed chair of the American Bar Association's Standing Committee on the American Judicial System. He became president of the American Law Institute (ALI) in 2017 after serving as a member of the ALI Council and an advisor to the ALI's Federal Judicial Code Revision and Aggregate Litigation projects. At Duke Law, he has taught courses on judicial behavior, ethics, and legal history.
Read more here.