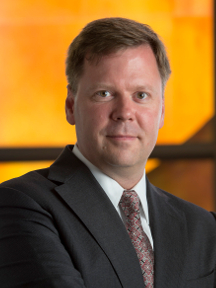 Professor John Oberdiek, Pennsylvania Fellow, was named as the 2023 Fred Berger Memorial Prize Winner. The prize is awarded to an outstanding published article in philosophy of law by an APA member and Professor Oberdiek won for his article titled "The Wrong in Negligence." 
The award was named after Professor Fred Berger from the University of California at Davis. Along with winning the award, Professor Oberdiek is invited to participate in a special symposium on his article at the Pacific Division meeting. 
Professor Oberdiek currently serves as a Distinguished Professor at Rutgers Law School, Associate Graduate Faculty in the Rutgers-New Brunswick Department of Philosophy, and Co-Director of the Rutgers Institute for Law and Philosophy. He is the author of Imposing Risk: A Normative Framework (Oxford 2017), as well as several articles and chapters in tort theory and legal and moral philosophy more generally. He is co-editor-in-chief of the journal Law and Philosophy and co-editor of the Oxford Private Law Theory book series. 
Read more here.