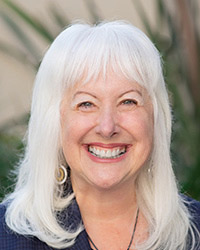 California Fellow and Professor of Law Susan Bisom-Rapp has been appointed to serve as Vice Dean for Academic Affairs at California Western School of Law. Her term will begin Aug. 1, 2022. Bisom-Rapp has written extensively about equal employment opportunity, globalization, occupational safety and health, and the gig economy. 
In 2019, she received the national Paul Steven Miller Memorial Award for outstanding academic and public contributions to labor and employment law scholarship. Her latest book, written with Malcolm Sargeant, is Lifetime Disadvantage, Discrimination and the Gendered Workforce. 
Bisom-Rapp has been an elected member of the American Law Institute since 2007. She served as the 2021 Chair of the Association of American Law Schools Section on Women in Legal Education (WILE) and is presently on the WILE Executive Committee. Prior to her academic career, she practiced workplace law in New York City at Stroock & Stroock & Lavan.