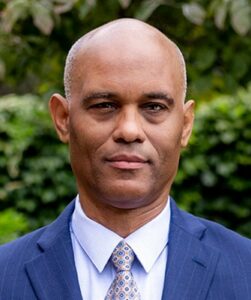 Professor Thomas Mitchell, ABF Fellow, is a main cast member in the new documentary Gaining Ground: The Fight for Black Land. The documentary addresses Black farmland loss and so-called heirs' property.
The documentary is being produced by Al Roker Entertainment, Inc and financed by the John Deere Company. Professor Mitchell was featured in the documentary because of his research, including a 2022 report that concluded that approximately $326 billion worth of properties have been taken from Black farmland owners since 1920, along with his legal reform and policy work, including serving as the reporter of the Uniform Partition of Heirs Property Act, which has been enacted into law by 23 states thus far.
Professor Mitchell is currently at Boston College, where he is the Director of the Initiative on Land, Housing and Property Rights. He was named a MacArthur Fellow in 2020 in recognition of both his property scholarship and his legal reform work. He also is a previous recipient of the American Bar Association's Jefferson B. Fordham Award, and the Elizabeth Hurlock Beckman Award in honor of his mentorship to law students who have pursued legal careers in social justice.
Read more here.