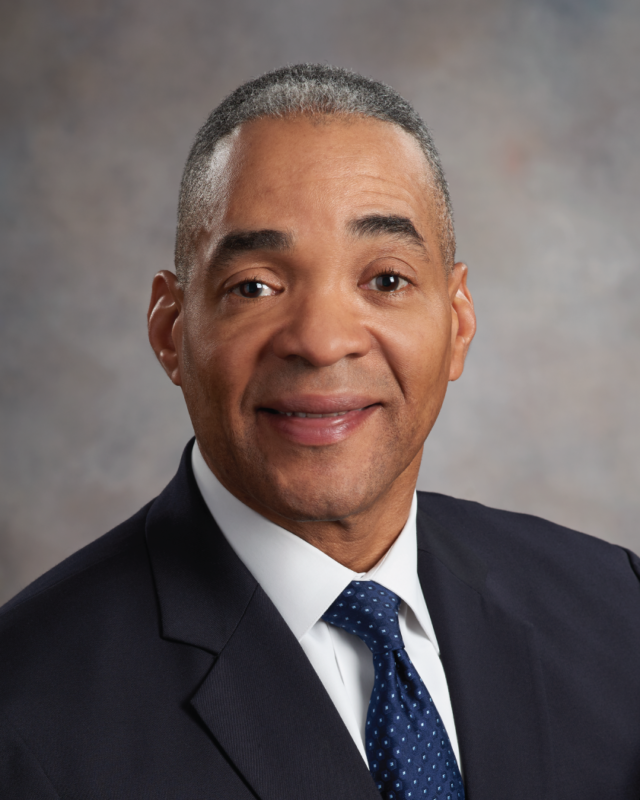 Reginald Turner, Michigan Leadership Fellow and Past 2018-2019 National ABF Fellows Chair, has started his one-year term as the President of the American Bar Association. This new appointment, which began on August 1, 2021, is a fitting flourish to his years of service with the ABA, the United States federal government, and the field of labor and employment law.
The new ABA President has been an active member of the Fellows of the American Bar Foundation for 18 years. Since joining in 2003, he has supported us in a variety of capacities, notably as a chair for the Fellows Research Advisory Committee, an ABF board member, and an ABF Fellows officer. Mr. Turner also has a long history with the ABA. He represented Michigan in the ABA House of Delegates and chaired the Rules & Calendar Committee, Committee on Issues of Concern to the Profession, and Committee on Credentials and Admissions. He additionally edited the 4th edition of ABA's Business & Commercial Litigation Treatise and chaired the ABA Commissions on Racial and Ethnic Diversity in the Profession and the Lawyer's Role in Assuring Every Child a Quality Education.
Mr. Turner has been a member of Clark Hill, PLLC, for 21 years, and currently serves on the Executive Committee. Earlier in his career, however, he took a detour through Washington, DC, accepting a White House Fellowship under the Clinton administration and working as an aide for U.S. Housing and Urban Development Secretaries Henry Cisneros and Andrew Cuomo. Mr. Turner continued to establish himself at the national level by working as a lobbyist and remaining actively involved with the National Bar Association for 15 years, but he has always stayed true to his home state of Michigan. Born in Detroit, he received his J.D. at University of Michigan Law School and clerked for Michigan Supreme Court Justice Dennis Archer. He went on to become president of the State Bar of Michigan for the 2002-2003 term and to work with the Detroit and Michigan State Boards of Education.
Mr. Turner has been recognized in a variety of publications over the years, most recently Michigan Super Lawyers and Best Lawyers in America 2021.
Read more here.