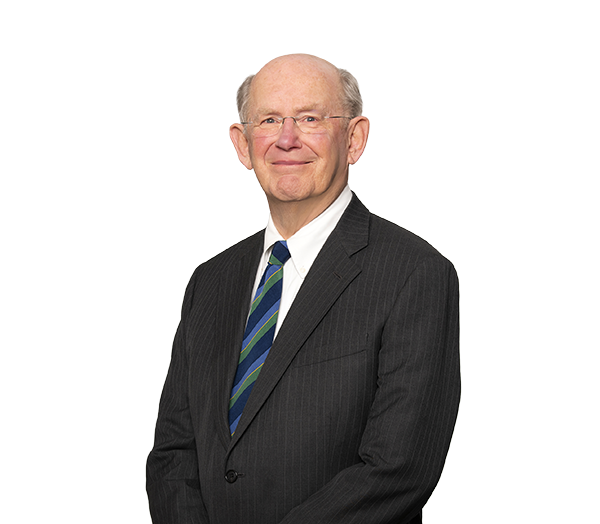 Robert C. "Bob" Sink, of Robinson Bradshaw, is the 2022 recipient of the North Carolina Bar Association's H. Brent McKnight Renaissance Lawyer Award. Sink will receive the award in June at the NCBA Annual Meeting in Winston-Salem, North Carolina. 
The award is named in memory of Judge H. Brent McKnight, who served on the U.S. District Court for the Western District of North Carolina and was established recognize attorneys whose trustworthiness, respectful and courteous treatment of all people, enthusiasm for intellectual achievement and commitment to excellence in work, and service to the profession and community during a multi-faceted, accomplished life, inspire others.  
At Robinson Bradshaw, Sink practices real estate and construction law. He has also served as the president of both the Mecklenburg County Bar and the North Carolina State Bar and was a State Bar councilor for 10 years. Outside of the office, he is a proud veteran officer of the U.S. Navy and chaired the boards of directors for both the Levine Museum of the New South and the Charlotte Mecklenburg Library, along with other community service projects important to him.  
Read more here.