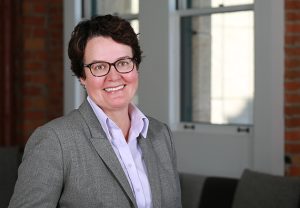 Sarah A. Good, California Life Fellow, was appointed to the California State Bar Board of Trustees. Sarah was appointed to the body by the Supreme Court of California on January 26th and will through September 2024.
The State Bar of California's Board of Trustees serves as the governing body for the bar and is tasked with developing guiding policies and principles underpinning the organization's regulation mission overseeing approximately 280,000 attorneys.
Ms. Good currently works at Farella Braun + Martell as a Partner and Chief Talent and Inclusion Officer, out of their San Francisco office. Her practice focuses on complex commercial, consumer and securities litigation matters. In addition to her law practice, Ms. Good also serves as Farella's Chief Talent and Inclusion Officer, where she works with firm management to increase, retain and promote the number of women and diverse attorneys and staff at all levels of the firm.
Read more here.