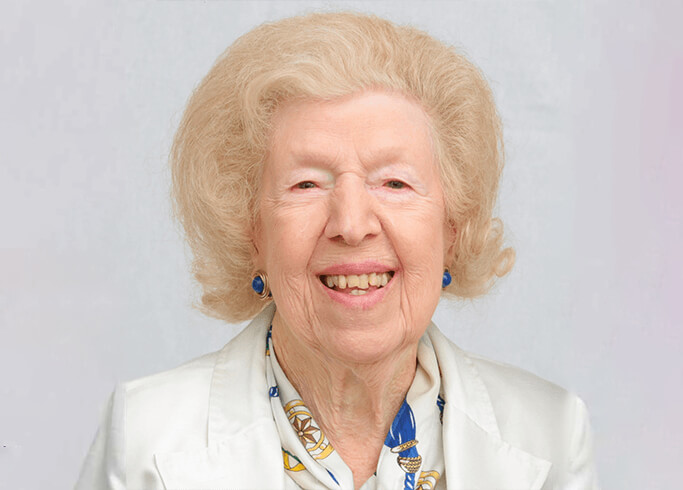 Selma Moidel Smith, a California Life Fellow, retired attorney, and lifelong musician and composer, has been honored by the UCLA Herb Alpert School of Music with a newly established endowment honoring and celebrating her music. The endowment will highlight the work of the school's composition students with an annual recital.
Ms. Smith was born in 1919 and attended UCLA as a political science major in the 1930s as one of five women in her class. She returned as a music major in the 1960s. She was admitted to the California Bar in 1943 and became a successful lawyer. She has written over 100 piano and instrumental pieces and her music has been performed at such venues as the National Museum of Women in the Arts in Washington, D.C., and Walt Disney Concert Hall. She is featured in the International Encyclopedia of Women Composers. Watch a video about Selma Moidel Smith here.
The inaugural Selma Moidel Smith Recital, hosted by the UCLA Herb Alpert School of Music, will take place virtually on Wednesday, May 26 at 6pm.